10 Things Birthday
My birthday has always been my favorite day of the year. Even if the day did not turn out as planned or expected, I would still walk around with this strange sort of "awe" floating around my brain. I was in awe that I was born.
Becoming a mother made birthdays even better. I loved celebrating the birth of my girls with themed parties, coordinating every detail, even the colors of the M & M's. I spent hours finding the perfect activities, biggest balloons, and most unique party favors. It was exhausting. However, I wanted my daughters to understand just how incredible it was that they were born. I wanted them to know they should be celebrated. And all the commotion kept me from focusing on the fact that each time they had a birthday, they were a year closer to leaving home.
Getting older comes with some fears, but on my birthday, I still am in awe of being born. And every year I am a little more astonished by how deeply precious life is. I am more respectful of how swiftly time seems to pass.
My youngest daughter soon turns 12. I wanted to coordinate party favors, balloons, and decorations to the
eVite
she enthusiastically created on her own. Together, I wanted for us to create lovely handmade gift bags and search for the perfect items to go in them. But she wasn't interested.
"Mom, we can just get some candy and put it in bags."
The things I used to count on providing me with an opportunity to spend quality fun-time with the girls are changing. They are growing into young women. They are uncovering their own understanding of what it means to grow up. They are making their own decisions on how to celebrate.
Even so, there are things that when I see them, I think birthday. I think life. I think celebration. These will never change.
Let's compare our lists at
Sperk*
.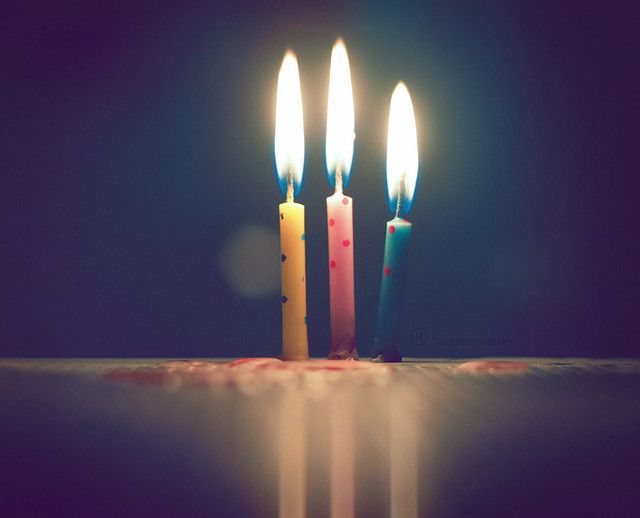 photo credit: Aih. via photo pin cc
Kimberly S. at Sperk*
Recent Posts
by Kimberly S.
We asked our bloggers to craft some recipes from the different Success® Rice flavors and tell us about it. Check out their ideas and you could win a $100 Visa gift card!
Read more
Lean Pockets have no artificial flavors, a good source of protein & have 100% real cheese. Read our bloggers posts where they will tell you their guilt free experiences with Lean Pockets. Plus get a chance to win $100!
Read more