21st Birthday Gift
Well, its my brothers 21st birthday today! Happy Birthday Jonathan! It was easy figuring out what to get him this year. It just took a quick run to the liquor store!! I purchased a wide range of nips (21 in total) which included vodka, tequila, whiskey, etc. It is a sampler if you may haha.
To make this, you need:
Nips of alcohol
Wooden skewers
Strong tape
A Foam block
A Box
Shredded paper
Scrapbook decorations
First: Decorate the box with you favorite bubble letters, stickers, and scrapbook decorations. Second: Place the foam block in the box. Third: Tape each nip to a wooden skewer. I used packaging tape, which seems strong enough to hold even the glass bottles. Fourth: Push each skewer into the foam block. Fifth: Place shredded paper around the skewers to hide the foam block. This is what the back looks like:
I'm sure anyone receiving this gift would love it! Not only is this a great birthday gift but the same technique can be used for any time of the year! Last Valentines Day, I made something similar for my boyfriend. My boyfriend always gives me roses for special occasions. To reciprocate, I decided to make a bouquet of things he loved: alcohol, scratch tickets, and cigars. He absolutely loved it and fondly named the bouquet a BROquet.
I'm sure any guy in your life would like a BROquet for their next birthday, anniversary, etc. Hope you have as much fun making it as I did!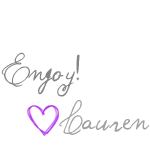 More Like This
Recent Posts
by girlsgonefood
Our bloggers are great fans of American Idol from way back when the show aired 14 seasons ago! Well just so you know, it just started! Watch American Idol every Wednesday and Thursday 8/7 on Fox.
Read more