5 Leisure Activities that Demand you to be Super Cautious
As Benjamin Franklin puts it, "Beware the hobby that eats." Hobby is such a wonderful thing and is a must in everybody's life. However, one's interest is not all about collecting stamps, reading story books or playing harmless games. It is sometimes much bigger, riskier and weirder. While some like mild and risk-free activities, there are others whose interests are hard to believe.
On that note, here are five popular interests that demand you to be very cautious about. These are not necessarily life-threatening ones, but are certainly dangerous enough to ruin your life. Remember, your hobbies could be your strengths as well as your weaknesses.
1) Shopping
You must be wondering why this has taken the top spot. Believe it or not, excessive shopping is the number one destroyer of your savings, which in turn can ruin your life. Online shopping and easy payment options have made it easy to sit back on your couch and choose what you want.
That is not to say shopping itself is an offense. You must be wise enough to shop as much as your budget allows. Yes, there are inequalities. While some can afford to shop as much as they desire, others have to be on a tight budget. But you can't change the world!
So what to do: Avoid comparing, understand your needs and use your money wisely.
2) Partying
Well, who does not like to party? Partying is simply great as long as you know your line. There are more negative affects in partying than just loss of money. Of course, you don't lose your money if you haven't organized the party yourself. But this one has immense effect on your body and your lifestyle. Late night partying, excessive drinking, getting addicted to smoking, too much of sex and developing unwanted relationships are some of the ill-effects of partying.
So what to do: You are better off celebrating a mild party, avoid excessive drinking and avoid contacts with unknown people.
3) Betting
Talk to a gambler and you will know what pleasure it gives him predicting different things. Betting can range from simple games like Blackjack, Bingo and Poker to betting in sports like Football bets and betting in horse race. Well, there are many. If you are one of those, interested in testing your predicting abilities, you better be very cautious. There are several cases where men and women have ruined their financial status in exchange for betting pleasures.
So what to do : It is important to control your emotions, stop with minimum losses (if you end up in a loss). Never try to compensate for your loss. Be happy with small profits. Only bet on money you can afford to. Never be overambitious. Limit your risk level. Only bet on the favorites.
4) Collecting Fashionables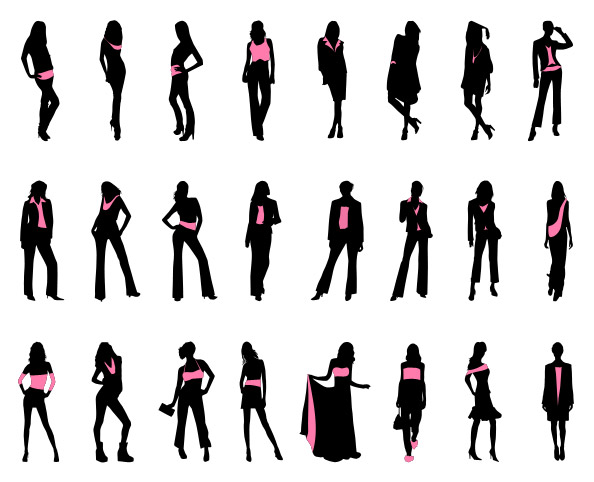 Did you know that there are many women who are crazy about collecting different fashion items like handbags, jewelries, dresses and other things? Call it hobby, call it interest, call it freaky, addicted, junkie or nuts, they are simply mad about their desired items. The hunger for more fancy items like these just doesn't stop. Interestingly, this quality goes hand in hand with shopping and partying. Such women, shop more fancy items often to show themselves off during parties.
So what to do: Simple. Check yourself. Never go on a buying spree.
5) Outdoor and adventurous activities
Last, but a unique one, I think. Unlike, the above stated interests, this one is a bit more dangerous, sometimes life-threatening. It goes without saying that women are no less than men when it comes to dangerous sports like scuba diving, biking, sky diving, mountain climbing, aviation and lots of other extreme outdoor activities. So that obviously puts this one in my list of activities that calls for your utmost caution.
After all, life is all about balancing the madness and the humbleness in you. HAPPY HOBBYING!
Trending Now
More Like This
Recent Posts
by Lisa Philip
Mom has a lot to check off her list this Summer, and Kellogg's cereal can help her get it done. How will you make the most of your Summer? Check out our blog posts as we share with you inspirational ideas for celebrating the moments of magic that will happen during this activity-filled time of year! PLUS enter for a chance to win as $100 Walmart gift card!
Read more
Most Popular
on Arts & Culture
Recent Comments
on Arts & Culture