5 Things That Make Me Pretty
BlogHer Original Post
I'm not the type of woman that takes a long time to get ready for work in the morning. Long showers? Not my style. Taking time to use a comb and put every hair into place? You must be joking. Spending more than five minutes on my makeup? Forget it.
Any time a girlfriend of mine watches me get ready in the morning (you know, all those sleepovers I still have at my age!) she comments how fast I work on my face. Truth is, I have few products and can't be bothered with that slow-motion beauty routine. If I can't put makeup on in a reasonable amount of time, I'd rather not wear any.
Who out there would like to collect my Woman Card right now?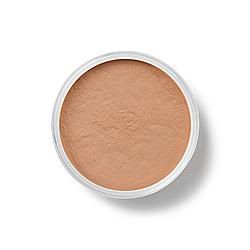 I know. It stems from some advice my mother gave me years ago about wearing makeup. Using lip gloss at age 10 was the extent of my "makeup knowledge", but she said something that I recall all these years later about the amount of applied cosmetics: "Never wear so much that you wouldn't want your boyfriend to see you without it." Genius, really. Sparse facepaint is my mantra. If I have to walk out of the house with one product and one product only then it's lip balm. But my normal routine, the things that even when applied out of order don't make me feel normal, are the ones that make me feel clean and pretty and ready to take on anything.
It's been said by people far more intelligent than I (ok, so it was by someone in the beauty industry) (but it was later confirmed by a health care professional!) that a woman's hair, skin, and nails change every seven years.  For me, this has come true because I have had to change products on a regular basis. Trial and error is another mantra of mine. Story for another time.
First, I start my day with a clay cleanser to clean off my face. But more importantly, I use Dermalogica's Microfoliant. It's the only thing that, after scrubbing my skin with it, feels like that taut, clean youthful skin I used to know and ignore. Once, when I ran out, my mom created a faux microfoliant that worked ok, but when I went back to the Dermalogica brand I was instantly reminded why I put aside my pennies for this product.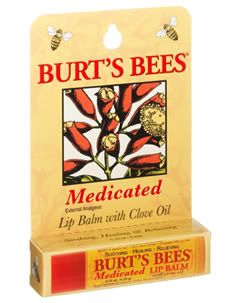 At any given time, I have three tubes of Burt's Bees Medicated Lip Balm. It's the first thing I use in the morning and doesn't even count in my 5-Minute Makeup Application because I put it on before I even brush my teeth. My lips, it seem, have become incredibly dependent on it BUT I CAN QUIT AT ANY TIME.
With my own complex T-zone skin I have found a friend in H20 Green Tea Antioxidant Face Complex. I'd like to say it's because of the word "complex" in the brand name, but it's really because they were giving out samples one day and I fully expected it to be one of those things that I would try and give up on. It's not too greasy and seems to hold well with any product I put on top of it.
Because of my skin tone I have often found that I must mix my own foundation products. Recently, I tried the Tinted Mineral Veil from Bare Escentuals and couldn't believe how well it mixed with my skin color. I'm ready to test my girlfriends with our varying shades to see if this is true for them. However, it's one of the products I MUST use in the morning and it gives me the base to add blush. Unlike most products, though, there hasn't ever been the need to reapply by the end of the day.
Finally, I have to have my Aveda Peppymint breath freshener. Sure, it's not a "beauty" product, but it makes me feel presentable. Isn't that what all these products do for us anyway?
Photos courtesey of Bare Escentuals and Burt's Bees.
Comments
Related Posts
More Like This
Recent Posts
by Kelly Wickham
Our bloggers use the new ARM & HAMMER™ Truly Radiant™ Collection for a radiant smile. Read their posts where they share a few of their real-life experiences and advice on how to feel radiant day-in and day-out. Plus get a chance to win a $100!
Read more
Truly Radiant Reviews & Giveaway
With a little help from Truly Radiant, bloggers share advice on how to feel radiant day-in and day out. Read their posts and enter for a chance to win $100!