5 Ways To Banish Facial "Peach Fuzz," Ladies!
Featured Member Post
Ladies, if you're plagued with facial "peach fuzz," you're not alone. Mine starts at the sideburns area and continues down my entire jaw line. (I swear if my peach fuzz were any thicker and darker, I could give an Elvis impersonator a run for his money.) And there's no two ways about it: facial hair on a gal isn't attractive – unless you're Kitty Softpaws (Puss in Boots). So, in my quest for a fuzz-free, baby-smooth face, I researched the beauty world over and here are my hair-raising findings.
What Is Facial "Peach Fuzz"?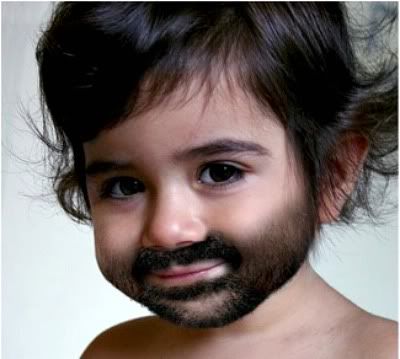 Per Wikipedia, facial peach fuzz (Vellus hair) is short, fine, light-colored hair that usually has a blonde-ish, fuzzy appearance. Whether genetics or hormone related, some gals tend to have more than others. The most common places on the face include the sideburns/jaw region and upper lip area. So, while it's totally normal (read: you don't come from a long line of hairy cavemen) we gals want to be noticed for our eyes…not our facial fuzz. Well, the good news is you have a plethora of options to choose from.
So, how can you nix your five o'clock shadow, ladies? Read on...
For the complete article go to How To Banish Facial "Peach Fuzz" and leave your thoughts/comments!
Comments
More Like This
Recent Posts
by BeautyBlogger
From wipes, to bleach to clean up spray, Clorox covers all your clean, sick-free home needs. See why our bloggers use Clorox products in their home plus get a chance to win $100!
Read more
Most Popular
on Fashion & Beauty
Suave Professionalsᆴ Reviews & Sweepstakes
With a little help from Suave Professionals®, bloggers show us how to get their go-to radiant night out looks. Read their posts and enter for a chance to win $1,000!
Recent Comments
on Fashion & Beauty