52 Weeks of No-Repeat Meals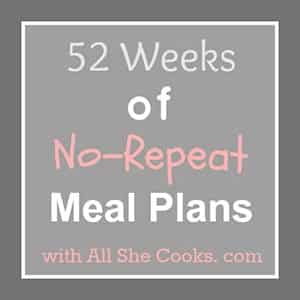 Do you meal plan? Maybe you've thought about it but didn't want to take up a bunch of time putting a meal plan together on your own.
Are you tired of making the same meals over and over again? Or of not knowing what to make when it's mealtime? Maybe you've held off hopping on the Meal-Plan bandwagon because you plan what you cook based on what is on sale that week. And that is awesome! I'm a sales shopper too, and the meals I plan are budget-friendly. What's more, 52-Weeks of No-Repeat Meal Plans will set you up for success, and save you money because you won't be running to the drive-through in a pinch. Or going to the grocery store 5 times a week. Yeah, you know you've been guilty of one or the other at least a time or two. And so have I.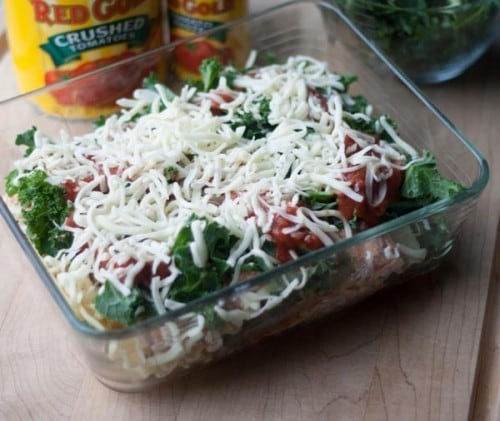 You'll see meals like these: Chicken Enchilada Casserole, Homemade Pizza, Lasagna, Meatloaf, Homemade Chicken Tenders. We'll even share some freezer meals to make meal prep easy in a pinch.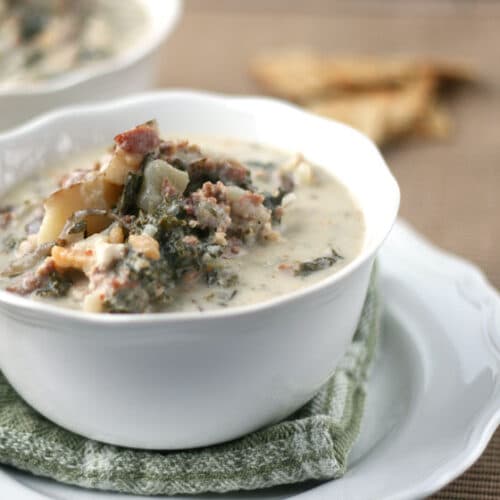 We'll give you meals that will allow you to cook healthy meals for your family and reduce the amount of processed foods that you consume.
Benefits of 52 Weeks of No-Repeat Meal Plans:
Each week you'll receive 7 dinner ideas, 3 lunch options, 5 breakfast choices, and 3 snack or dessert ideas. While we might occasionally repeat a meal idea, no meal plan will be repeated for an entire 52 weeks!
Flexibility- with 52 weeks of Meal Plans (that you don't have to plan!) that gives you Flexibility to try new things, to veer off course, to mix and match. And by that we mean: if one week is chicken heavy and hamburger is on sale, switch up some of your meal plan options with some of our ground beef meal choices. Just because it's a meal plan doesn't mean it is written in stone. It's a planner, and nothing has to be set in stone.
Subscribe to our Exclusive Email List (visit All She Cooks to subscribe) and each week you'll receive a new week of meal planning fun delivered straight to your inbox. Start whenever, wherever. Even if we're on Week #26 here on All She Cooks, you'll start with Week #1.
Browse around and check out 52 Weeks of No-Repeat Meal Plans on All She Cooks, we'll have them organized in one handy dandy spot for you.
52 Weeks of No-Repeat Meal Plans will provide a printable meal plan each week, links to each recipe, a printable shopping list, and suggestions on how to stretch your grocery dollar.
Each Saturday a new meal plan will be posted (or sent to you if you're a subscriber!) so you'll have time over the weekend to review the meal plan and get your grocery shopping done.
Comments
More Like This
Recent Posts
by All She Cooks
Help protect your family from the transmission of harmful bacteria and viruses! Use Lysol's Full Bathroom Range to remove soap scum, lime scale, and everyday dirt and grime to leave your bathroom smelling clean and fresh.
Read more
FoodSaver® Reviews & Giveaways
Save time, money and space with the FoodSaver® Vacuum Sealing System! Air is the enemy of freshness and FoodSaver® vacuum sealers remove and lock out air and moisture. It keeps food fresh up to 5x longer! Read our bloggers' posts and know more about FoodSaver® plus get a chance to win $100!