7 Free & Festive Thanksgiving Fonts
Now that we're into November, Thanksgiving is just around the corner, as well as the rest of the holiday season. I can't believe we have just 4 weeks until Turkey Day, yikes!
I previously put together a list of fun Halloween themed fonts in this post, and promised I'd be back with another list. So, here we are with 7 Thanksgiving themed fonts:
As always, check back as I will be putting together a Christmas/Holiday themed font list soon!
You can download all of these fonts for free at 1001fonts.com and fontspace.com
Fun times!
xxoo,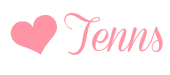 Trending Now
More Like This
Recent Posts
by blissandfaith
Mom has a lot to check off her list this Summer, and Kellogg's cereal can help her get it done. How will you make the most of your Summer? Check out our blog posts as we share with you inspirational ideas for celebrating the moments of magic that will happen during this activity-filled time of year! PLUS enter for a chance to win as $100 Walmart gift card!
Read more
Recent Comments
on Crafts