7 Tax Tips from the Wife of a CPA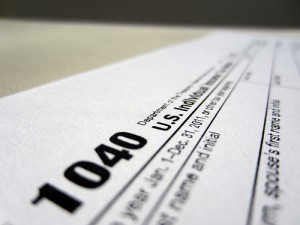 I am the wife of an accountant, which means that this time if year is "busy season." It also means that I function more like a single mom. Typically, at this time if year, my husband works 7 days a week and comes home after the kids are in bed.
I'm not gonna lie. It's a tough time. I don't know how single parents do it. By time April comes around, I'm ready to strangle someone.
So, since we've past the ides of March, I thought I would throw a few free tips out there for those of you who haven't done your taxes yet. (What are you waiting for?)
1. If the mention of the words "taxes" or "accountant" make you say things like "I still have to get my stuff ready for my accountant," stop reading this post and get the darn information over to your accountant now. Seriously. You're wasting valuable time. We'll be here when you come back. (Also, I stopped listening after "Oh, your husband must be so busy right now. I need to….")
Recent Posts
by anotherjennifer