8 Qualities Of Faithful Men
Ladies, we've all been there. Men creeping out on us, some so disrespectful with it. Not even the rich and famous women are exempt from the wandering eyes of their men. Conventional wisdom says men cheat because they're not happy at home and don't know how to communicate their feelings. A lot of men cheat simply because they can because they know their woman will take them back.
Some of these men were raised in a culture of infidelity whether from societal acceptance or from what they witnessed at home.Though there is no way to tell if a man is going to be loyal to you alone, there are 8 qualities of faithful men. It all starts with the mind-set of the man and the way he views women and if he is a risk-taker.
1. He respects women. If he respects women in general, he is less likely to view them as objects or 'the other woman. He also knows that a secret affair will still affect his relationship.
2. He is emotionally intelligent. The emotional quotient (EQ) is a good predictor of whether or not a man will remain faithful. Take notice of how well he picks up on people's moods, and if he thinks before he acts.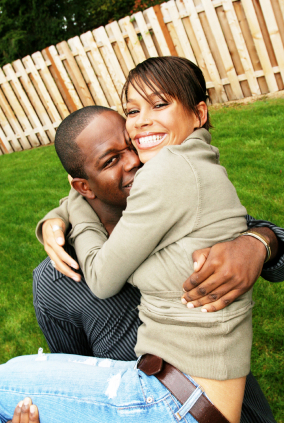 3. He keeps his word. This is a big one. If he can't keep his word in his everyday life, he's not likely to keep his word in the relationship. A person of integrity shows it by the things he does, not the things he says.
4. He doesn't crave attention. A man who wants to be liked by everyone is more likely to ignore, and even invite, inappropriate behavior from women. Though it may seem harmless, it could lead to sexual tension then to an affair.
5. He's secure in himself. This is a big one. A man who is secure in himself gets validation from his partner. He does not need it from multiple women at the same time. For some men, their manhoods lie squarely in their sexuality. They are not secure in their own manhood.
6. He's not a daredevil. A risk taker says ' I have more to gain by taking this chance', while the non-risk taker says ' I have more to lose by taking this chance'. The latter less likely to risk his marriage and family.
7. He's grateful. A man who appreciates his life feels fulfilled and won't look for more. Cheaters think 'This isn't enough, I need more', and so he's more likely to keep looking for something 'better'. Like Big Sean says, "The grass isn't always greener on the other side, it's green where you water it."
8. He's a great communicator. Instead of ignoring problems and letting negative feelings fester, a man has the capacity to be open about his feelings will tell his partner if he's not happy or his needs aren't being met.
Recent Posts
by Hella Berry