Accidental Pregnancy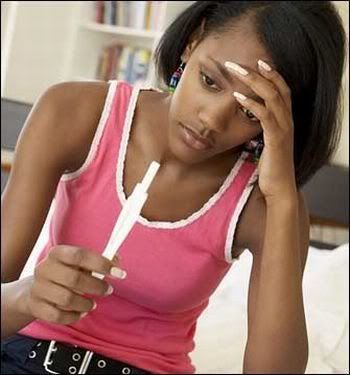 Every night in the US, 10 million couples of childbearing age and at risk for pregnancy have intercourse. For those of you doing the math, this includes people having sex before the clock strikes 10. The good news is that the vast majority are using contraception. In fact over 90% do use some form of protection or birth control. And yet, it's estimated that over 25,000 couples have condom mishaps and an additional 700,000 are not protected AT ALL.
Each year there are about 3 million accidental or unintended pregnancies in the US. Half of these are with women 18-24. We are seeing fewer and fewer teen pregnancies, and I think we have lots of room for improvement.

Here's My Recommendations:
Even if you're using contraception, be sure you have a back up plan, whether it's condoms or spermicidal creams or gels if you forget to use your contraceptive method, you can get
Emergency Contraception which is available in most drug stores and pharmacies without a prescription.
If, like me, you prescribe contraception, always give your patients a small wallet sized instruction card that has instructions for how to obtain emergency contraception.
Find the type of contraception that you remember to use and that fits best with your lifestyle. There are many overlooked options, like the IUD
Be safe, be careful and make sure you have everything you need to plan for the best time to become pregnant.
Follow me on Twitter@NurseBarbDehn.
Related Posts
More Like This
Recent Posts
by NurseBarb
Sparkling ICE is a bold flavored sparkling water that truly delivers on taste and contains just the right amount of fizz. Read our bloggers' posts and get more details on how you can enter the Flavor Face Off plus find out more about the delicious flavors that Sparkling ICE has to offer.
Read more
Most Popular
on Pregnancy