Up to the Amish for Raw Milk
Over the river and through the woods, it's up to the Amish we go!
Sing with me EVERYONE!
The car knows the road to carry the load
of raw milk we'll get to-day, hey!
I said EVERYONE!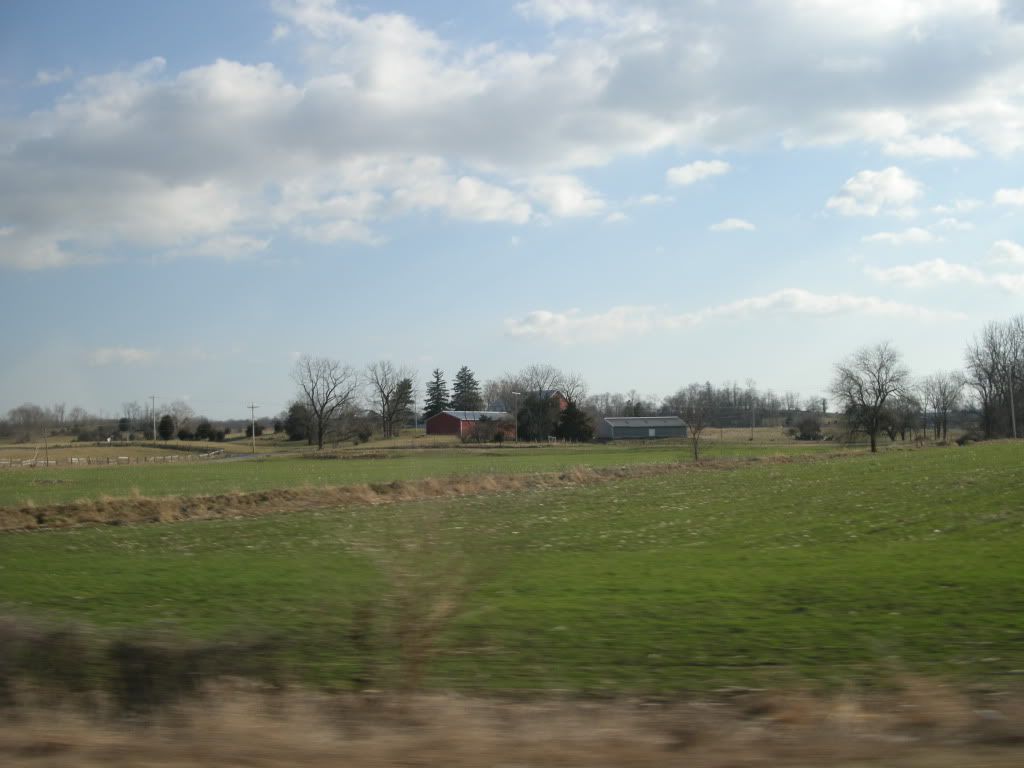 Amish farm in rural Pennsylvania.
OK, ok...so you're not into a trip up to the Amish...
What if I tell you we saw a big N on the way to Pennsylvania?
How about if I tell you we got photos of an Amish buggy and a magnificent, studly rooster strutting around with his little harem of three hens?
Not impressed, I see....
Oh yeah?
Then, fine, I'm bringing out the heavy artillery...
You leave me no choice...
What if I tell you we went to Trickling Springs Creamery and had grass fed cow organic milk Mocha Fudge Swirl ice cream?
Yeah...I thought so....change of attitude....
Well, because of the scene you just created on BlogHer, I am going to make you wait until tomorrow for the whole story, photos and a SURPRISE Amish recipe!
Because we just got in....and I had to drive....* yawn * and I'm tired......
...and...I'm...going
.....to sleep.....
.......now......
......nighty.....
.....nite.....z-z-z-z-z-z-z-z-z-z
SunbonnetSmart.com is authored by a little bird who loves to lure unsuspecting BlogHer bloggers to her web site.
Trending Now
Recent Posts
by SunbonnetSmart.com
Our bloggers tried out Panasonic's HomeTeam App. An online service that connects loved ones across generations and distance. Read more and see how they shared activities and built lasting memories. PLUS get a chance to win a $100.
Read more