Anti-Depressants and Hot Flashes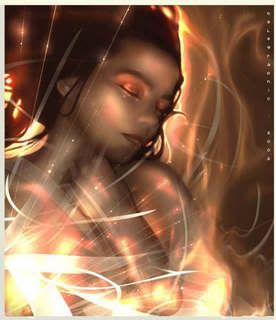 Lynn came to see me with severe hot flashes and night sweats. She worked in sales and had resorted to bringing extra blouses in her car because she inevitably sweated through at least one each day. She was beyond irritable and hadn't slept through the night in months. "I feel like a different person," she said. "I can't live like this." Lynn wanted to know about all of her options for treatment.
I began by explaining how yoga, acupuncture and deep breathing had been shown to be effective, then moved into the research on black cohosh and soy. She wasn't interested in hormones, but did want to discuss other prescription remedies.
Though anti-depressants haven't been approved by the FDA as a treatment for hot flashes, there's a growing body of evidencethat it works. Many of my patients do very well on anti-depressants and find relief from hot flashes. Lynn decided to try it for a few weeks to see if it helped.
Within a few days, she saw a reduction in her hot flashes and night sweats. They reduced to about 1-2 day and were much more manageable. Her sleep had improved dramatically. "I'm so much better than I was," she said, "I'm not 100%, but I feel like I can deal with these few hot flashes now." Lynn's experience is typical for my other patients. They find improved sleep and fewer symptoms. I also have patients with breast cancer, who are experiencing hot flashes from tamoxifen use anti-depressants.
Follow me on Twitter@NurseBarbDehn.
Comments
More Like This
Recent Posts
by NurseBarb
Lean Cuisine believes that women should be valued for their accomplishments as opposed to their weight/appearance. Lean Cuisine's new brand campaign Feed Your PhenomenalTM reflects its new brand purpose: to feed the greatness in every woman. Check out our bloggers' posts and see how they measure their true worth plus learn how you could win a $100.
Read more
Recent Comments
on Wellness