An App That Helps You Love Your Body? Yes, Please…
Featured Member Post
{by} Sasha | Crows' Feet, Cupcakes, and Cellulite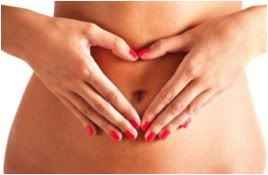 We are inundated with iPhone apps and there is no shortage of them in the beauty category. There are apps that provide beauty product reviews…apps that tell you how to apply the perfect smoky eyeliner look…and apps that keep track of how many pounds you need to lose.
But the Body Beautiful app is completely unique in that it's the first and only app that promotes positive body image among women. It features inspirational quotes, articles, videos, and other tools to help the user form a positive self-image. And let's call it…what gal doesn't need more of this? Uplifting quotes from celebrities, athletes, and authors are only a shake away. Simply shake your cell phone when you need a positive picker upper. Even cooler, you can stamp a photo of a friend with an inspiring quote to remind them of how amazing they are by posting it on Twitter or Facebook.
For under a buck, this standout app is a cheap (and priceless) body confidence booster and a welcomed breath of fresh air in the beauty app world. It's time we gals stop beating ourselves up and start the embracing process…one beautiful body at a time.
I should probably start by apologizing to my thighs for all those years of chastising lunges and post-dessert verbal abuse…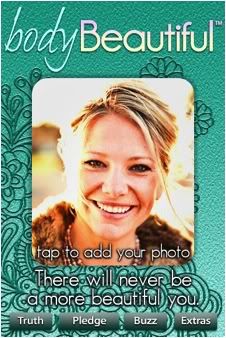 For more articles like this one go to www.crowsfeetcupcakesandcellulite.com
More Like This
Recent Posts
by BeautyBlogger
Mom has a lot to check off her list this Summer, and Kellogg's cereal can help her get it done. How will you make the most of your Summer? Check out our blog posts as we share with you inspirational ideas for celebrating the moments of magic that will happen during this activity-filled time of year! PLUS enter for a chance to win as $100 Walmart gift card!
Read more
Recent Comments
on Makeup