Apple Galette, the Versatile French Pastry We All Love to Eat!
An Apple Galette, is the versatile French pastry we all love to eat! Add a touch of cinnamon to the crust and fill it with sweet apples to create a delicious dessert that's easy to make. Personally speaking, I love this idea!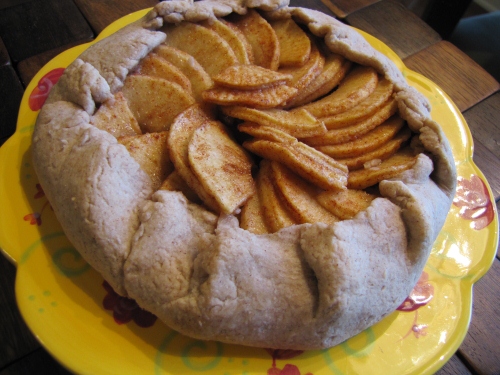 Image: Courtesy of Jodee Weiland
Galettes were originally French pastries that were usually flat and shaped into various freeform shapes. More often now, we see them in a round or oval shape, but the shape varies from what I've seen. Today just about anywhere in the world, you will see recipes for this pastry crust, which vary in how they are made from a sweet crust to a bread like crust and can hold just about anything from fruits to vegetables and more. When I decided to make my Apple Galette, the Versatile French Pastry We All Love to Eat, I chose to use my pie crust with a touch of cinnamon and a version of my apple pie filling.
Read more at Learn from yesterday, live for today...
Recent Posts
by Jodee Weiland
Most Popular
We asked our bloggers to craft some recipes from the different Success® Rice flavors and tell us about it. Check out their ideas and you could win a $100 Visa gift card!
Read more
Lean Pockets have no artificial flavors, a good source of protein & have 100% real cheese. Read our bloggers posts where they will tell you their guilt free experiences with Lean Pockets. Plus get a chance to win $100!
Read more