A Is for April, Asparagus, Artichokes & Arugula
Goodbye, March, just shut that door tight on your way out. Hello, April, the no-foolin' start of spring, the month of fresh starts, new growth and spiritual renewal. Let's make it a Triple AAA, A+++ month with three of spring's vanguards, A-sparagus, A-rtichokes and A-rugula.
ASPARAGUS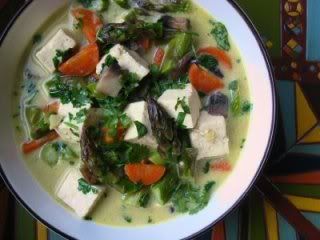 Photo by Show Me Vegan
Simply Recipes ~ Asparagus with Lime & Mint
A Crafty Lass ~ Asparagus & Potato Tart
Show-Me Vegan ~ Green Coconut Curry with Asparagus & Tofu
ARTICHOKES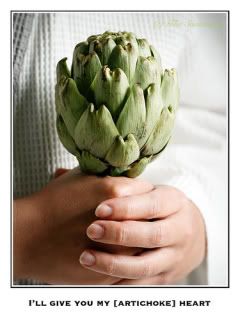 Photo by Sanctuary from a Mad World
Sanctuary from the Mad World ~ I'll Give You My (Artichoke) Heart
Sassy Chefs ~ Artichoke Soup
Bitchin in Camero ~ Roasted Baby Artichokes
ARUGULA

Photo by Zested
Zested ~ Savory Brunch Pizza with Poached Egg
DigginFood ~ Arugula Pesto
Eat Outside the Box ~ Cauliflower & Arugula Soup
And you?
And you, what's your favorite way to break out the spring vegetables? Leave a recipe or a link to a recipe in the comments!
BlogHer food editor Alanna Kellogg top three picks are Asparagus Scallion Salad, Stuffed Artichokes and Simple Arugula Salad.
COMMENTS
Recent Posts
by Alanna Kellogg
Most Popular
We asked our bloggers to craft some recipes from the different Success® Rice flavors and tell us about it. Check out their ideas and you could win a $100 Visa gift card!
Read more
Lean Pockets have no artificial flavors, a good source of protein & have 100% real cheese. Read our bloggers posts where they will tell you their guilt free experiences with Lean Pockets. Plus get a chance to win $100!
Read more