Arroz con Pollo (Chicken and Rice Casserole)
"If you reject the food, ignore the customs, fear the religion, and avoid the people, you might better stay home."
~ James A. Michener
It was just such a coincidence that as I sat by a very respectable "lady of means" as a volunteer at a book sale to help our local library that a lady walked in who was the opposite of a "lady of means." With such a grand smile, she asked if we had any travel books for sale. I responded, "Yes, we do. All books are a $1." She walked over to the table we indicated they would be on and started a conversation with us about all the places she would like to see. She said, "I'll probably never get to go, but the books … they just take you there. I could just see how wonderful it would be."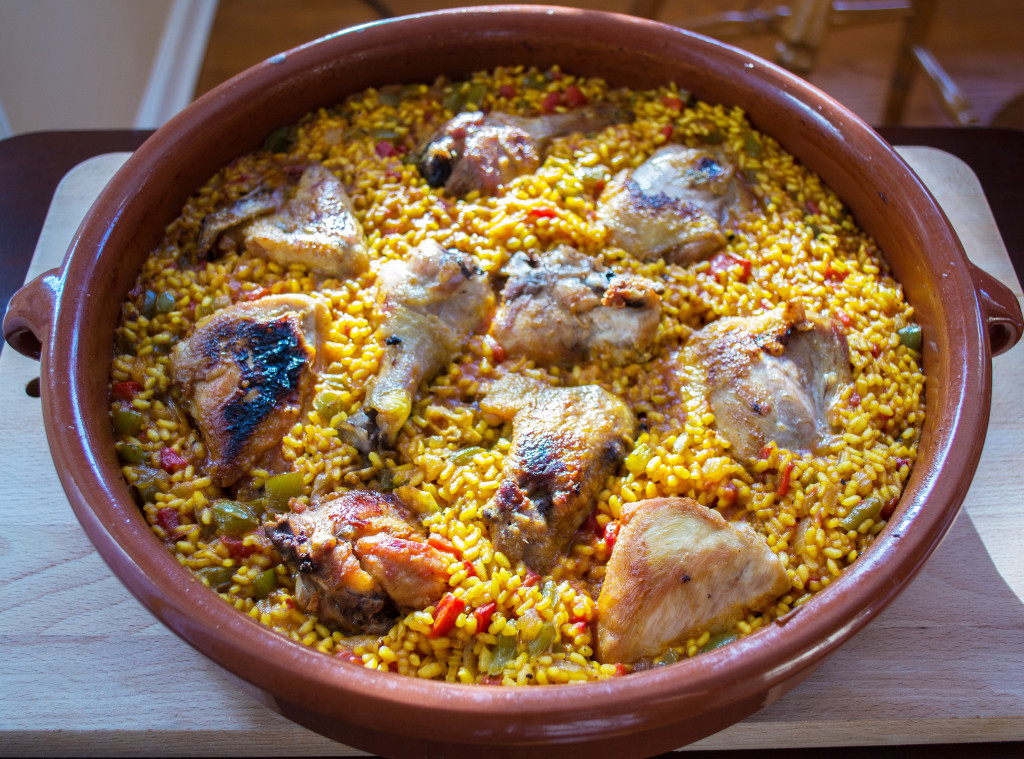 What made this a coincidence was the lady I had been sitting next to had been telling me about all her trips abroad. She measured each trip with how hot it had been there. At one point she told me that she had really enjoyed Budapest because the weather was mild. Really, lady. There is a Spanish expression that goes ~ Dios le da pan, al que no tiene dientes. It is translated ~ God gives bread to those without teeth. I wondered if she gained anything for all her travels. It broke my heart for this other lady who I believed had a true traveler's heart. But isn't that life. I've only recently enjoyed the ability to travel and feel I've gained so much by it. Besides the nifty phrases I've learned, I also have enjoyed other cultures through their food. This little dish is something that is prepared the world over with different approaches. This is a Spanish version which I adapted from The Foods and Wines of Spain Cookbook.
Ingredients
3 lb chicken cut in small pieces
Salt
6 tbsp olive oil
2 green peppers, chopped
1 onion, chopped
2 cloves garlic, minced
2 tomatoes, skinned and chopped
2 pimientos, jarred or homemade, chopped (here is a recipe for homemade pimientos)
3 tsp paprika
¼ tsp saffron
2 cups short grain rice
3 ½ cups chicken broth
½ cup dry white wine
Freshly ground pepper
1 tbsp parsley, minced for garnish
Instructions
Heat olive oil in a pan with a 15 inch base.
Salt the chicken and fry until golden on all sides, then remove to a plate.
Add the green pepper, onion, and garlic and sauté until green pepper is tender.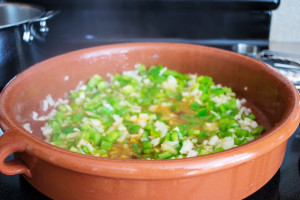 Stir in the tomato and pimiento and cook uncovered 10 minutes more. Add the paprika and saffron, then add the rice and stir to coat well with oil.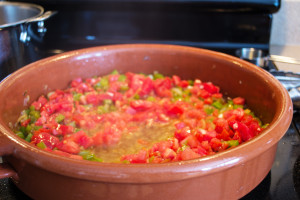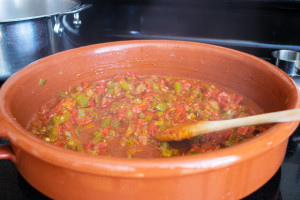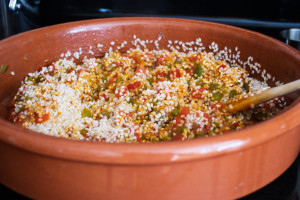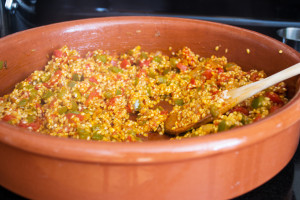 Pour in the boiling broth, the wine, salt, and pepper.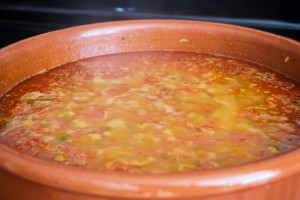 Boil over medium heat uncovered and stirring occasionally for about 7 minutes (rice should no longer be soupy).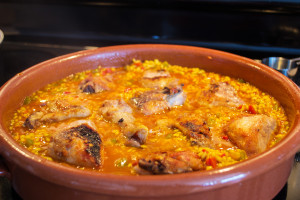 Arrange the chicken pieces over the rice and place in a 325º oven, and cook uncovered for 15 minutes (the rice should be al dente).
Remove and let sit for 10 minutes. Sprinkle with the parsley.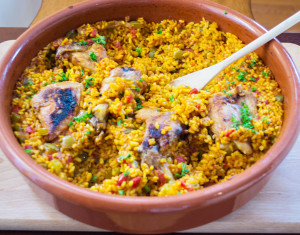 ¡Que aproveche! Enjoy!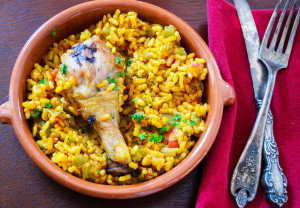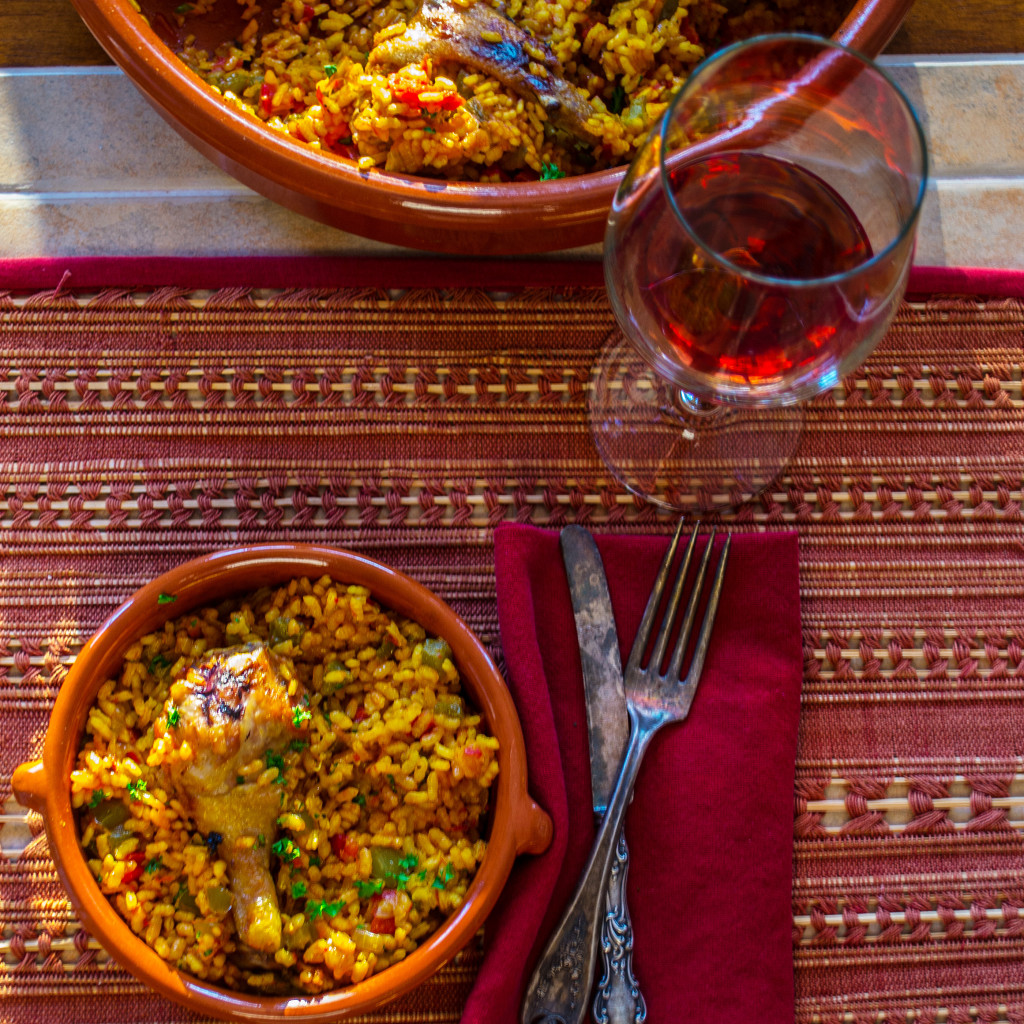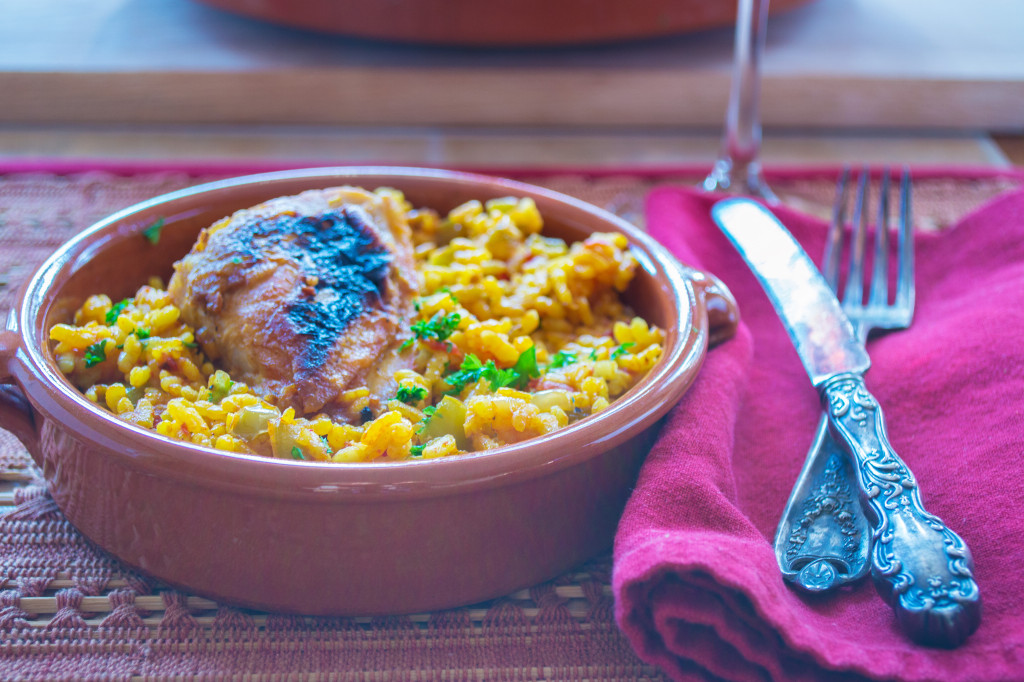 Recent Posts
by SanPasqual'sKitchen
There's no better vehicle to bring the family together than the Chevy Traverse. It's the ultimate family vehicle, and the inspiration behind the tales that these bloggers are sharing about those special moments spent with their families. Check out the posts to see just how different, and, in many ways, the same, family time is nowadays as compared to when the bloggers were younger.
Read more
Recent Comments
on Recipes