Babies are funny...
This is Molly with Strider, our dog. He's a big dog, but a sweetie, and we love him! And Molly loves him too! In fact, if you read the last post you know we have to keep him separated from Molly so she doesn't play too roughly with him!
Anyway, Molly has no fear of Strider- she is happy to creep up behind him to try and pet him, or snuggle next to him! She is not afraid of dogs...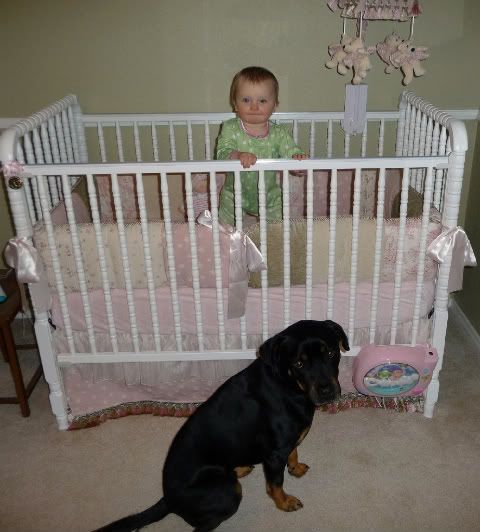 Which is why I was surprised to learn while reading her this finger puppet book, that she IS afraid of the little puppy in it!!
She won't touch the little furry puppet, and when I wiggle my finger inside the little puppy so it will move- she cowers into me!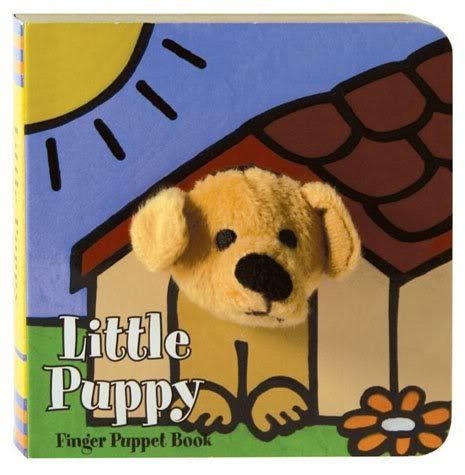 Big real dog = no problem.
Tiny fake puppet dogs = CREEPY!!!
Although I found it surprising... I do have to admit her fear of finger puppets, does seem somewhat sensible:)
Related Posts
Recent Posts
by milkandcuddles
Hearing your baby laugh is the most amazing sound. Discover why baby laughter is so important, your baby's own Baby Laugh Index™, and much more at www.babylaughindex.com.BlogHer and Bright Starts™ asked 10 bloggers to share what kind of laugh their kids have and to try out one of these fun toys: the Jungle Fun Ball Climber™, the Hide 'n Spin Monkey™, or the 3-in-1 Step 'n Ride Lion™ . Check out their posts and learn how you could win one too!
Read more
vitafusion™ Review
With a little help from vitafusion™ and L'il Critters™, bloggers share how they stay healthy. Read their posts and enter for a chance to win $100 Visa Gift Card!
Recent Comments
on Family