Back to Basic Hairstyles!
Yes, we have gone back to basics!! And there is absolutely nothing wrong with that! These are last weeks hairstyles.
Sometimes the hair is not the only thing or should I say the only one who deserves a break. Yes, I am referring to "us" the mommies! A very detail hairstyle can take approximately two to four hours depending on the length of the hair and sometimes it can take longer if you have to wash the hair.
That's a very long time, imagine how difficult can it be for a three year old to sit still. We have invented many ways to keep the little ones busy while we do their hair (i. e. leapsters, cell phones, tv, dvds, tablets, etc.), but by the time you are done styling those gorgeous curls they are as exhausted as you are. Well, they may not be but you get the idea. You are tired!
We are preparing to put all of our Halloween Decorations out and after six years of adding a skeleton here, a smoker over there...well, we have a lot of decorations to put out!
So with that, I decided to go back, way back to my basics. 2 Pony Tails!!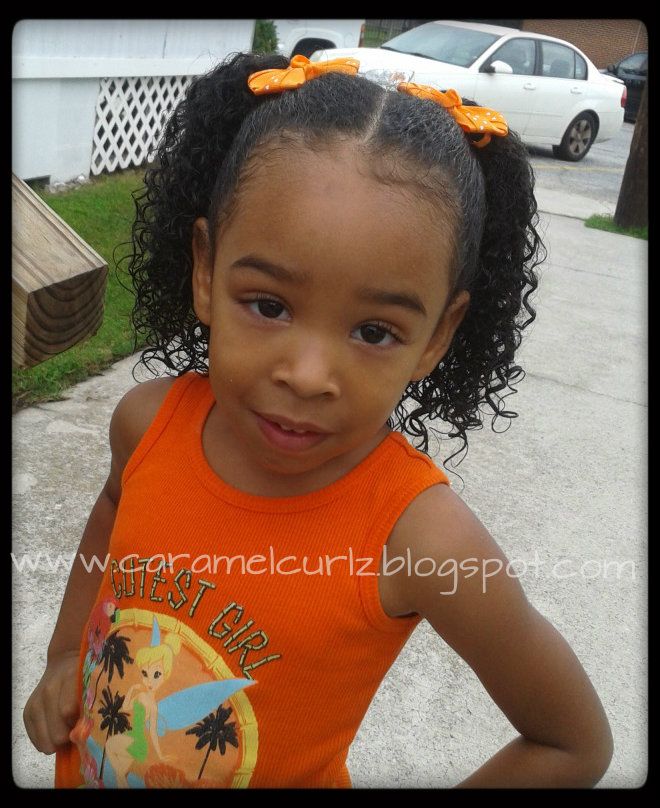 Please see the "how to get this look" and another way to make this look fun for little girls!
CaramelCurlz & Swirls
Comments
More Like This
Recent Posts
by caramelcurlz
Our bloggers have come up with some ways to celebrate this season! Here you will find tips on how to make these summertime activities unforgettable sponsored by Aquafresh. Aquafresh provides Sugar Acid Protection -- active defense for teeth against sugar by both repairing teeth from the consequences of sugar acid attacks and protecting them for the future. Read our bloggers' reviews and get a chance to win $100!
Read more