Barbecue Chicken Quarters - Low Carb | Sugar Free Goodness!
You love barbecue. But you didn't fall off the turnip truck yesterday. You watch Food Network, the Cooking Channel, Bravo and BBQ Pitmasters. You KNOW commercially prepared barbecue has a boatload of sugar and sugary type ingredients—in the rubs and the sauces! So buying prepared barbecue is out. Where do you find delicious, healthy low carb, sugar free barbecue recipes? Recipes that don't take eleventy billion years to prepare? Well, there comes a time when we all must face the cold, harsh, reality of life. Not everyone owns a smoker or grill. *sob*. We should change that, one grill/smoker at a time—maybe a barbecue non-profit? And not everyone is willing to trade a few hours or an entire day for the genuine, real deal. What's a low carber to do? Easy, go grab Fluffy Chix Cook Barbecue Chicken Quarters and call it a meal-fridge to table in 11 minutes and low carb delicious!
Pin It! http://www.pinterest.com/pin/118923246385309231/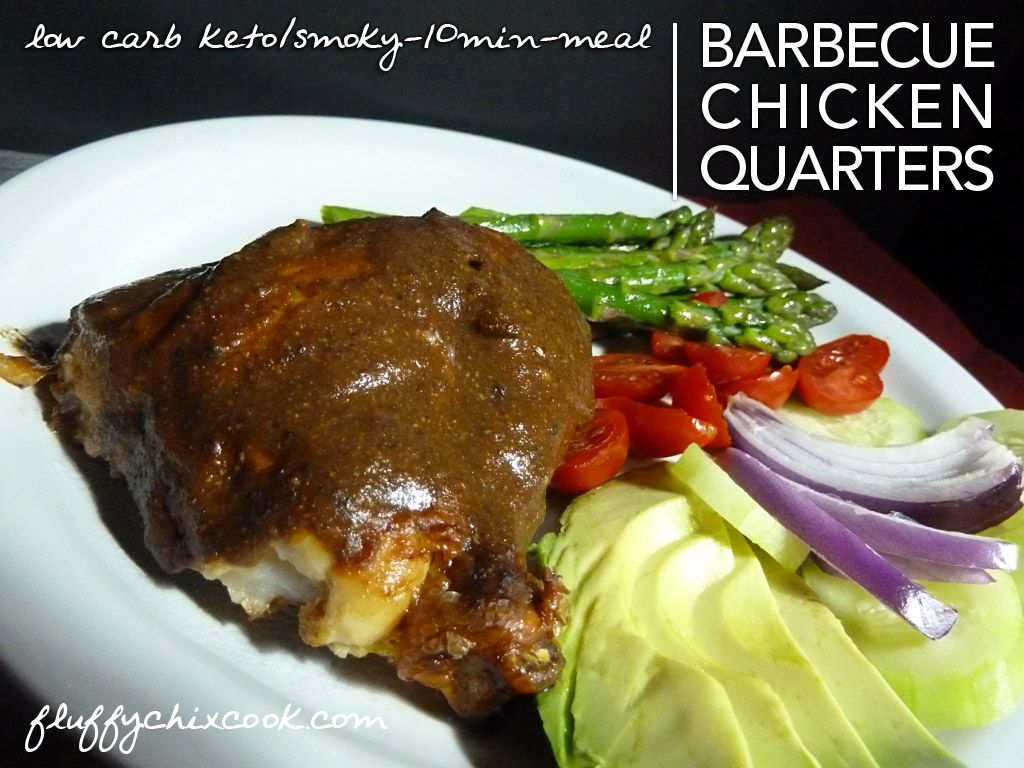 ADD A COMMENT
Recent Posts
by Fluffy Chix Cook
Most Popular
Our bloggers chose Lucky Brand for its fit, comfort and unique details and finishes. Read more on the latest styles plus get a chance to win $100.
Read more
Embassy Suites by Hilton is a brand within the Hilton Worldwide portfolio that promises to provide what really matters most to the savvy guest. Our bloggers took a family getaway to experience Embassy Suites by Hilton. See everything they had to say and comment for your chance to win $100!
Read more