Battling with Bras: What Small-Chested Women Need to Know
Small-chested women have their own set of concerns when it comes to bras. Not only do they have to struggle to find bras that fit their smaller size, they have to find a bra that satisfies their need for comfort and style. If you are a small-chested woman, the following advice can help you on your quest to find bras that will complement your body type.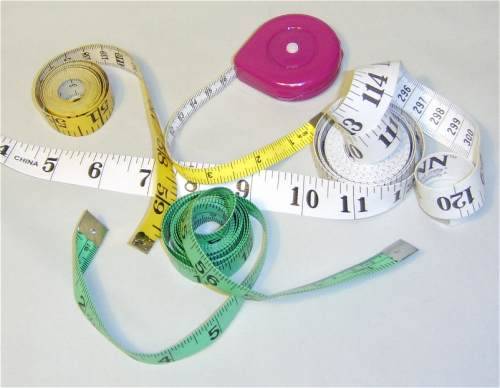 Get Fit

Many women find that it's helpful to obtain a professional fitting when they shop for bras. It's essential, for instance, that women get the right band size. Specialty bra shops that fit petite women on a daily basis have the expertise to determine what size bras you should be considering. A bra fitting doesn't take much time, and it can lead to optimum results. You'll find the right fit makes a big difference in how you look and feel.

Cup Size Is Not Set in Stone

It's important for women to remember that bra size can change. Not only do our bodies change, but bras can vary in terms of size from brand to brand. Bra style can also impact the way certain bras fit and feel. Therefore, it may be helpful to get a new fitting periodically so that you purchase bras that are truly ideal for you.

Don't Forgo Support

Experts suggest that small-chested women should, indeed, wear a supportive bra. Wearing a bra can prevent small breasts as well as large breasts from sagging before their time. Find bras that provide you with optimum support. Take your time when bra shopping, and be sure you try on a few different styles to see which brands give you the support you need.

Visit a Specialty Shop

Petite women often find it challenging to shop for bras in department stores or commercial chains that only carry a few selected styles. When you visit a shop that caters to petite women, it's apt to carry many bra styles in a range of sizes associated with small-chested women. When you visit such a specialty shop, you can rely on the staff's expertise to help you select bras that are right for your body type.

Follow these tips and you'll be sure to find bras that are ideal for you. You'll love how your new bras will look and feel once you have the perfect fit.


Sources:

"6 Things Small-Chested Women Need To Know About Bras", Huffington Post, http://www.huffingtonpost.com/2014/03/10/bra-a-cup-b_n_4912098.html

"How to Determine Your Bra Size", LuLa Lu, http://www.lulalu.com/bra_fitting
Recent Posts
by ClairePearl
Most Popular
We asked our bloggers to craft some recipes from the different Success® Rice flavors and tell us about it. Check out their ideas and you could win a $100 Visa gift card!
Read more
Lean Pockets have no artificial flavors, a good source of protein & have 100% real cheese. Read our bloggers posts where they will tell you their guilt free experiences with Lean Pockets. Plus get a chance to win $100!
Read more