Be A Golden (Sunless) Goddess: Worthy Self-Tanners + Technique Musts
{by} Sasha | Crows' Feet, Cupcakes, and Cellulite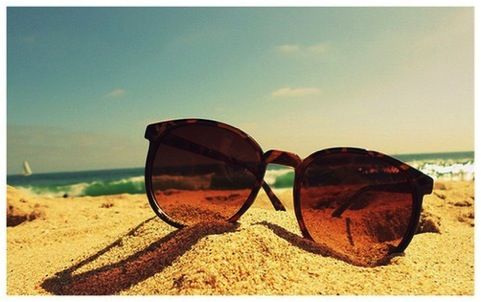 If your self-tanning experiences are anything like my past ones, instead of looking like a golden goddess, you end up achieving more of an Oompa-Loompa look (queue up the Willy Wonka & the Chocolate Factory music now). To date I've been anti self-tanners as they always fall short (make that streaky). But in my recent quest to avoid looking like Casper the Ghost this summer, I decided to embrace the sun-in-a-bottle option. I rigorously researched the best self-tanners that provide an even, bronzed hue sans the orangey, streaky body parts.
So on behalf of all skin enthusiasts out there who want to avoid looking like leathery-skinned, overly-tanned Magda (There's Something About Mary), these worthy self-tanners will deliver the golden goods! Who's ready to be a bronzed beauty sans the sun? Ready…set…glow!
Top-Rated Self-Tanners
Fake Bake Self-Tanning Mousse ($28): This "tan in a can" truly is a smart way to get a golden bronze tan and is as easy as pie to apply due to its foam texture. And as it's a light-weight mousse, it dries a lot faster than a lotion or spray. (Can be used for body and face.)
For the complete article, self-tanner application techniques, and product images go to Be A Golden (Sunless) Goddess: Worthy Self-Tanners + Technique Musts -- and be sure to follow our 'lil beauty blog via Twitter, Facebook, and newsletter!
More Like This
Recent Posts
by BeautyBlogger
Sparkling ICE is a bold flavored sparkling water that truly delivers on taste and contains just the right amount of fizz. Read our bloggers' posts and get more details on how you can enter the Flavor Face Off plus find out more about the delicious flavors that Sparkling ICE has to offer.
Read more
Jockey Reviews & Sweepstakes
Skimmies are a super lightweight slipshort that cover your bum, keep panty lines to a minimum and offer anti-static defense for flowy skirt days. Check out these posts and see what our bloggers thought of Jockey Skimmies, plus get a chance to win a $100 Jockey gift card.