The Beauty Surrounding Abiquiu, New Mexico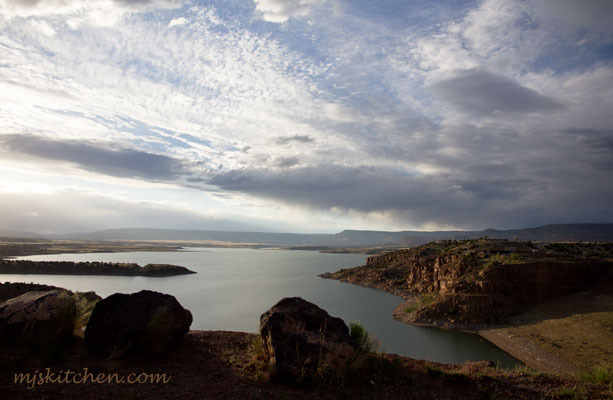 Abiquiu, New Mexico, is a little village less than an hour's drive northwest of Santa Fe.
The village of Abiquiu has less than 3,000 people and is positioned in one of the most enchanting areas of New Mexico. All around Abiquiu you have breathtaking views, hiking trails, horse riding trails, boating, and hundreds of places to just sit, meditate, pray, whatever your preference, and take in the beauty and uniqueness of the surroundings.
To see more of the beauty of Abiquiu, click on over to MJ's Kitchen, a New Mexico blog.
Above image: Approaching sunset at Abiquiu Lake in northern New Mexico
Comments
More Like This
Recent Posts
by mjskitchen
Lean Cuisine believes that women should be valued for their accomplishments as opposed to their weight/appearance. Lean Cuisine's new brand campaign Feed Your PhenomenalTM reflects its new brand purpose: to feed the greatness in every woman. Check out our bloggers' posts and see how they measure their true worth plus learn how you could win a $100.
Read more
Recent Comments
on Travel