Beefy Alfredo Zoodles
Do you crave your high carb favorites like potatoes, rice, bread and pasta? Living a ketogenic (keto) low carb lifestyle doesn't mean you must life a life of deprivation. You don't have to live without your favorite recipes or foods. But you do have to reinvent them into low carb counterparts. Fluffy Chix Cook created healthy low carb keto-happy Beefy Alfredo Zoodles that fills the craving for high carbage pasta. Satisfaction is only a recipe and a little imagination away.
Recipe: http://bit.ly/1lHhBsd
Pin It for Later: http://bit.ly/1qk51SP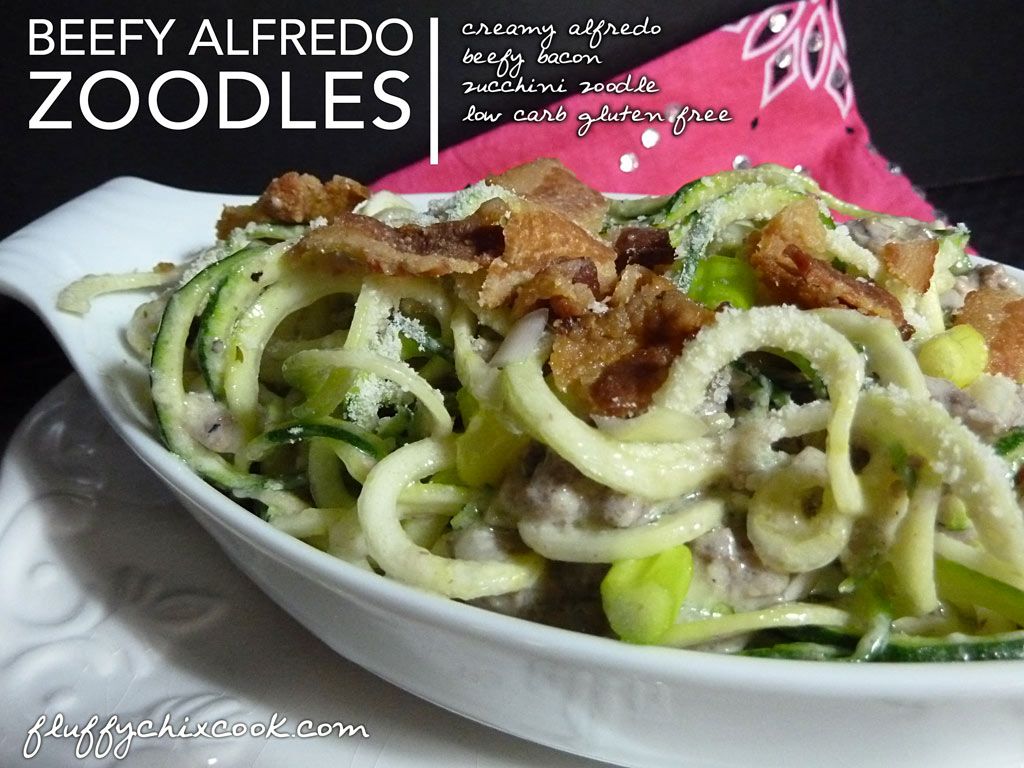 Comments
More Like This
Recent Posts
by Fluffy Chix Cook
Lean Cuisine believes that women should be valued for their accomplishments as opposed to their weight/appearance. Lean Cuisine's new brand campaign Feed Your PhenomenalTM reflects its new brand purpose: to feed the greatness in every woman. Check out our bloggers' posts and see how they measure their true worth plus learn how you could win a $100.
Read more