The Best Darn Decision Ever!!!
1 year! 12 months! 52 weeks! 365 days! 8760 hours! 525,600 minutes! 31,536,00 seconds!! Those are the numerical value of a year (not really sure if that's right, lol) But what is the real meaning of a year?! I never really stopped and looked at how much had changed in a year. I guess I was like most people and only saw the BIG changes, like birth death, job change, material objects obtained, etc. We tend to think our lives didn't change because nothing BIG happened. Rest a sure, everyday your life changes in little subtle ways.
I know the exact moment I realized that I missed a year because I was too busy looking at the BIGGER picture. Ironically it started with a picture. My son's picture did it!!! I was posting pics from our recent mini vacay onto one of my trusty social media networks. As I was about to post it, I realized I truly didn't recognize the handsome boy in the picture. When did he lose all that weight? When did he get so tall? Holy hell, look how handsome he is becoming. OK with all bias aside, my son has always been gorgeous. Why wouldn't he be, he looks like his mama!! LOL!!! But that moment changed my life. I started being present and aware of the little changes. I have to say it's pretty cool to step back, see them and bask in them.
So here I am thinking about a big decision that sparked so many little ones that filled this past year with so much joy. A year ago I posted about taking in a stray, especially a pit bull. For those who missed it here's a short back story: our staffy/lab mix Shera was acting weird, staring and whining towards the outside of the fence. I went outside to investigate and found a very skinny pit bull. Needless to say we kept her. If you want check out the full story on my profile....plug plug. I can tell you it was the best decision we have made, That day saved not only a dog but my faith in beautiful things. (That's a story for another day.) There's so much that can be learned from watching a broken soul come back to life. There's nothing more beautiful than seeing sad eyes brighten with love. There's nothing sweeter than knowing you had apart in changing a life.
Athena didn't come to us by chance, I truly believe she was destined to be mine. Oh yeah she is my mine. We have 3 dogs!! We got Shera almost 4 years ago as a Christmas gift from the hubby. She is everybody's dog. We just got Kitana about 2 months ago and she loves my hubby. I think she knows he is responsible for her being here. He can be rather impulsive, in a good way. I love all my fur babies as much as I love my human babies. But Athena is something special...
SHE'S MY BEST FRIEND!!!!
To me, Athena could change anyone's negative view of the pit bull or any bully breed for that matter!!! She has the most beautiful soul I've ever encountered. Wait this is harder than I thought. Its not easy to show with words how beautiful this journey has been. But they say a picture is worth a thousand words. So I wonder how much can be said in collages.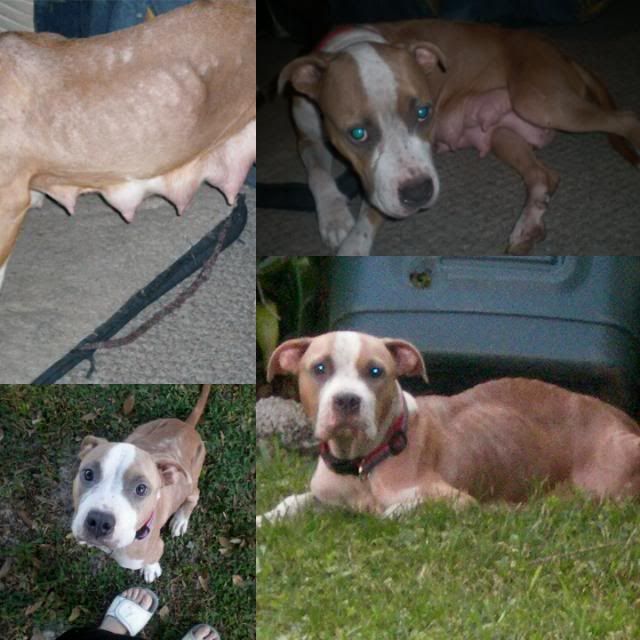 This is how I found her. Breaks my heart and makes me so angry to remember her like this, So much sadness in her eyes!!!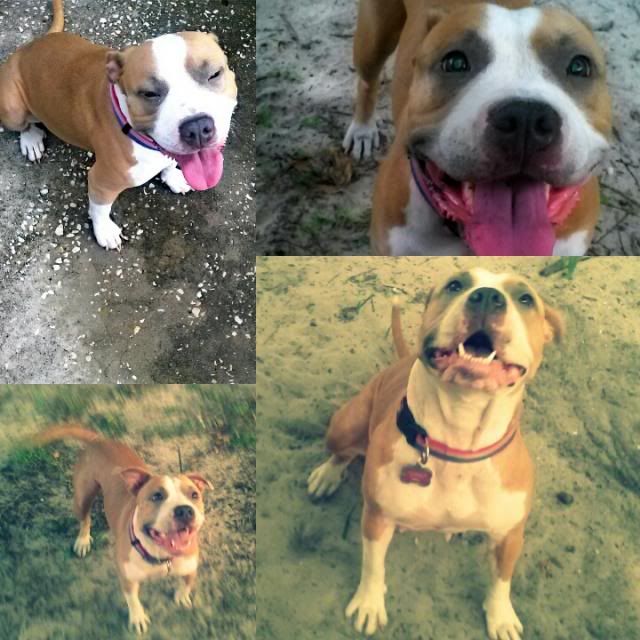 Now she has a beautiful smile to match her beautiful soul!!! Oh how I love her face!!! LOL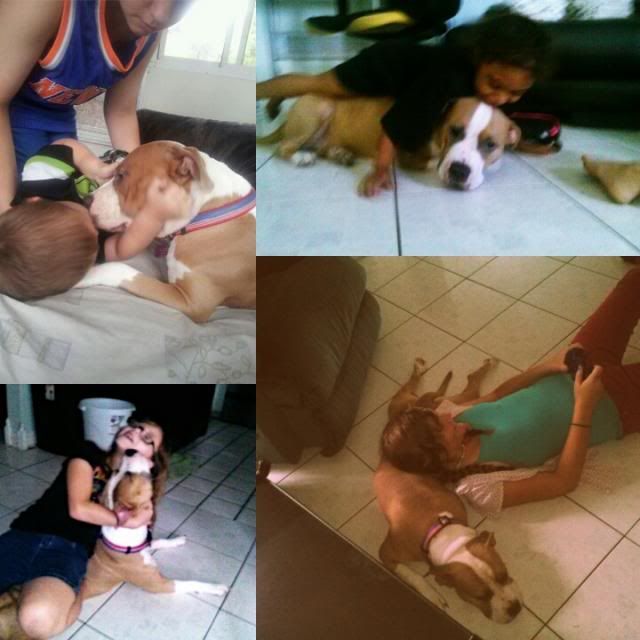 She is such a cuddlier. She especially loves doing it with kids. I guess that's the mother in her since her last capture never let her keep her babies. Instead he probably sold them so he could have more money for stupid materialistic things!!! Sorry for the rant there.
She loves to play.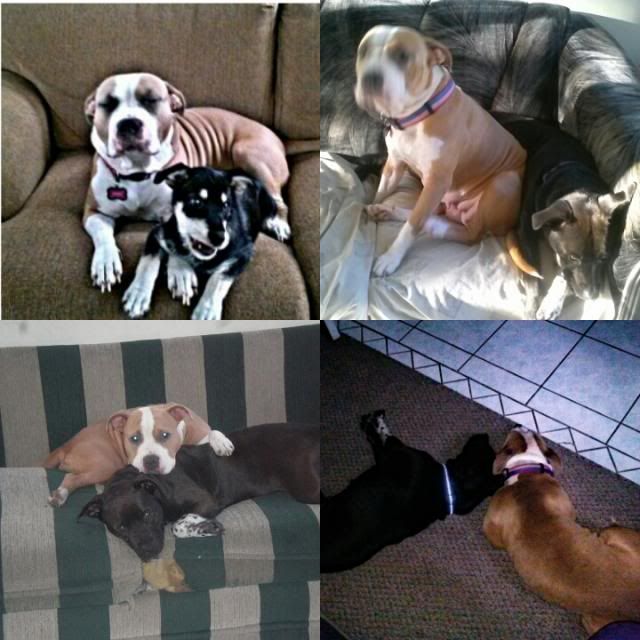 She has loved her sissies since the first day. Even though the new one who tries to herd her.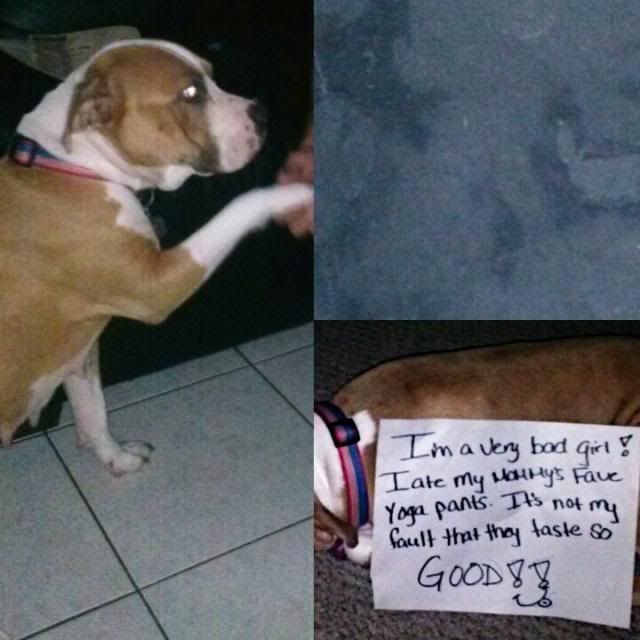 Even though she is a lady, she still gets in trouble every now and then!!!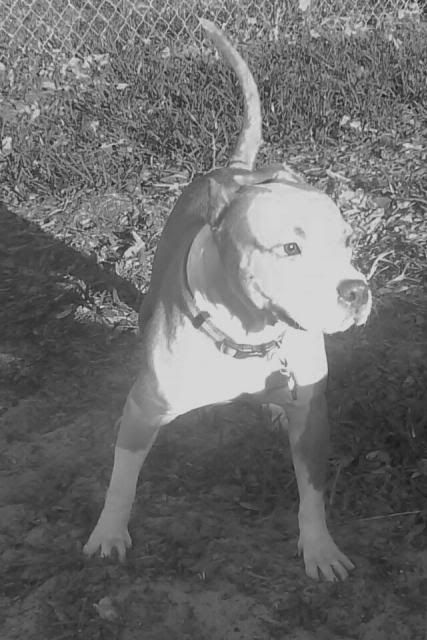 To me this picture says the most out of all of them. That's the reason why its by itself. I can see her strength, her heart and her determination to survive. But most of all I see just how beautiful one soul could be. This is Athena!!! my beautiful fur daughter, best friend and baby boo.
Related Posts
More Like This
Recent Posts
by PardonMyRandomness
Go Wild! comes in different flavors such as Tropical Twist, Savage Strawberry, or Go Bananas and Berry. Twice the calcium and no artificial colors, flavors, sweeteners or high-fructose corn syrup. BlogHer and Go Wild! asked moms to create activities for their kids. Check out their posts and see what activity you can re-create for your little ones while they enjoy their nutritious snack!
Read more
vitafusion™ Review
With a little help from vitafusion™ and L'il Critters™, bloggers share how they stay healthy. Read their posts and enter for a chance to win $100 Visa Gift Card!