Best Free VPN For Windows, Mac, Linux | Windscribe VPN Review
Welcome folks, to our new review post. In this post, we will tell you about Windscribe VPN service before that let us discuss VPN services.
VPN stands for Virtual Private Network which is used to send and receive data securely over the insecure network. It used to surf the internet anonymously, etc. To explore more about VPN, please refer to our old posts regarding the same.
Exploring Windscribe VPN

Windscribe is a VPN service which allows its users to access the internet anonymously so that they can access blocked geographical content and they can protect them self from spying agencies and hackers. Through Windscribe data is also exchanged in an encrypted way so that there is no chance of malicious activities.
Features of Windscribe VPN
Windscribe provides some basic VPN services with some other exciting features and lets us highlight these features in this part of the post.
1) Its paid and free versions are available.
2) In the free version, users get eight servers locations whereas in paid version users get 40+ servers locations. (We will difference in paid and free versions later in the post).
3) It is available for almost of all types of devices, platforms, and applications through which intruders can attack. It is available for Desktop, Mobile Phone, Routers, Browsers, etc. Please refer to the official website for more details.
4) Through Windscribe users can safely and anonymously use internet of their PC. They can send safely use various applications like Email, Messenger, etc. which require the internet. Firewall option disconnects the system from the internet if Windscribe service is unavailable to ensure full protection against malicious activities.
5) Beside it, users get extra protection while using Windscribe on Desktops/Laptops. As they can use browsers extension, which provide some features like:
Secure Link: Through which users can quickly detect harmful links.
Ad Block: Through this users can get rid off of annoying ads.

Quick View of Windscribe
It is very easy to use Windscribe and in this part of the post, we will show you how? It is available for various devices, and we have used it on Windows 10 system. Have a look at below guide carefully.
1) After downloading it for the very first time, you will get the following screen. The non-registered account will get only 8 GB data while registered account (free version only) will get 10 GB of data.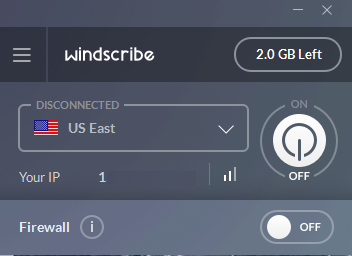 2) From there that only you can select the server location from the list and can connect to the VPN.
3) Now users can access geographically blocked content.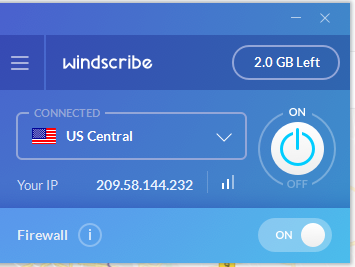 4) You can also change some VPN settings like you can adjust launch setting, auto-connect setting, Firewall mode, Proxy setting API Resolution, etc. Look at the snap below for more idea.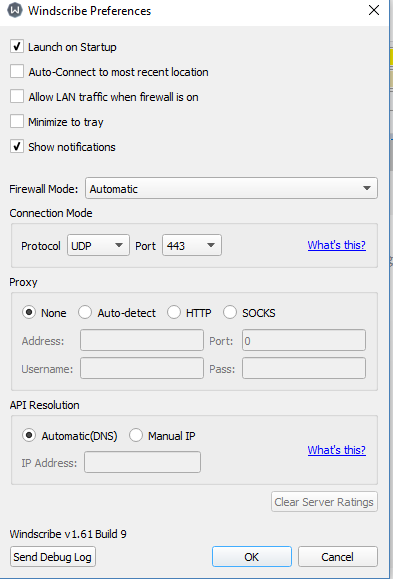 Cost of the Windscribe VPN
Users can opt for the free version, or they can go for paid versions which come with some extra benefits. Here is a snap which will help you in understanding the difference between paid and free version.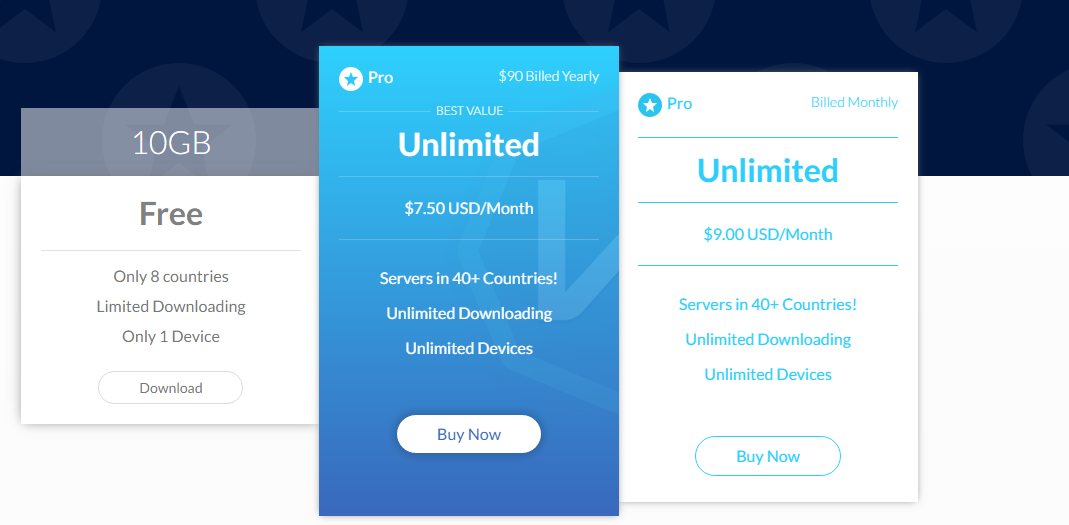 Final Opinion
Before coming to the conclusion about the Windscribe read all the plus and minus points about Windscibe and take action accordingly
Plus
List of Plus of is very large, and due to words limit, we will highlight only a few of those.
1) The free version comes with 10 GB data and 8 servers locations which are more than enough for a free version.
2) You will get no speed issue as you will never get any major downfall in browsing speed. Whereas other free VPN services always compromises with speed.
3) It is available for all devices and platforms which are under threat of intruders attacks. Only few VPN services are available for such vast range of devices and platform.
Minus
1) Only minus point is there, that is the Windows based phones are completed neglected by the company. It is not available for Windows phone. The company should also launch its Windows Phone app in the near future.
We hope you have read all the above points carefully and will buy Windscribe according to your need and budget. Or you can even go with the free version also. Try it and please write your experience with it.