Big Hopes for 'Big Ballet'
I just finished watching the first episode of Big Ballet, Ovation network's newest mini-series which chronicles a former Royal Ballet dancer's mission to stage Swan Lake using ballet dancers that are considered too large for the mainstream ballet world. I have to say: I'm hooked and can't wait for the next episode!
I started dancing when I was five years old and while at first I didn't aspire to be a professional dancer (I even quit for a time when I was six), as I got more into it, I became more obsessed and in love and started thinking about a career in dancing. Despite injuries which plagued my late teen years, I loved it so much I pushed on (my journey is chronicled in "Mommying is like Dancing, and drugs").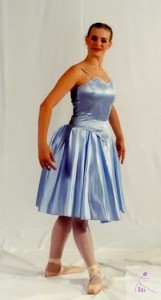 I went to college and studied dance education because while I love(d?) performing, there was one thing that I knew would hold me back from achieving professional status: my size. I'm tall (5'8), wasn't terribly thin (a size 10-12) and had boobs (used to be a 36C). Was I "big"? Definitely not. But what I was was bigger than everyone else I danced with and what is considered acceptable in the ballet world.
Thinness is as synonymous with ballet as with modeling. And ballet is plagued by the same problems: women taking extreme measures to achieve the "look". Anorexia, bulimia, smoking, crash dieting…anything to be thinner.
I desperately wanted to dance but knew that even if I had thinned down, my height was still beyond acceptable for most professional companies so I chose a different path. I chose to become a teacher (and a wife and a mommy) and I don't regret my choice in the slightest.
But much like the dancers in Big Ballet who gave up dancing when they were told they were too big and wouldn't be successful, I wish the ballet world was different so that I (and many others) didn't have to give up. I wish I had had the chance. And sometimes I wish I hadn't given up so easily.
We are told as children (and now tell our children) that you can be anything you want when you grow up, that all it takes is hard work and desire. But that's not the truth with many things. There are many jobs, many industries, many things that children aspire to do that truthfully are not ever going to be a possibility for the majority of children and most of them for superficial reasons outside talent, ability and drive.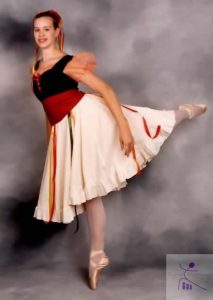 I know Big Ballet isn't going to change the dance world but I hope it will show young, aspiring dancers that you don't have to be thin and have the perfect "ballet body" to enjoy dancing. As a teacher, I would never tell a child they shouldn't be dancing. Sure, you have to be realistic about where it's going to take you and whether or not you have a shot at a professional career but we need to stop discouraging children from doing things they love simply because they'll never be a pro.
Why can't we just do things for fun, because we like it, because it makes us happy? Why must we (and our children) spend all of our time doing things that will lead us to a "good" job? I for one will never discourage my children from doing things they enjoy, even if they aren't the best. I want them to take their time, enjoy their moments and feel satisfaction and joy in what they do with their time. Life is not a competition, there is no winner and there is no reward for getting to the finish line first!
You can read more about my life as a Ballerina Mama on Beyond Mommying.
Recent Posts
by BeyondMommying
We asked our bloggers to craft some recipes from the different Success® Rice flavors and tell us about it. Check out their ideas and you could win a $100 Visa gift card!
Read more
Lean Pockets have no artificial flavors, a good source of protein & have 100% real cheese. Read our bloggers posts where they will tell you their guilt free experiences with Lean Pockets. Plus get a chance to win $100!
Read more