Blackened Monkfish with Mango Salsa
How do you get through the week? This simple dinner is super easy, and full of flavor. I am discovering new places to shop and source food after my move to New Jersey. As I was purusing the fish counter, I came across monkfish. Known as poor man's lobster, this meaty fish is more like a steak.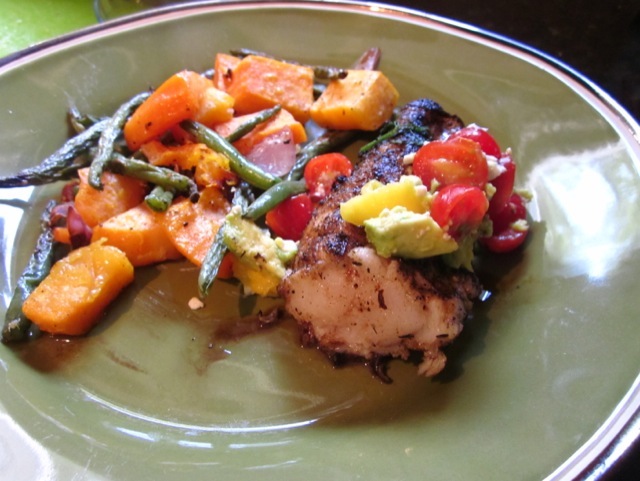 Monkfish is thick and perfect for blackening. First thing is first: the rub.
1) The rub I put together was sea salt, garlic powder, ground pepper, thyme, fresh grated ginger, and Trader Joe's 21 seasoning.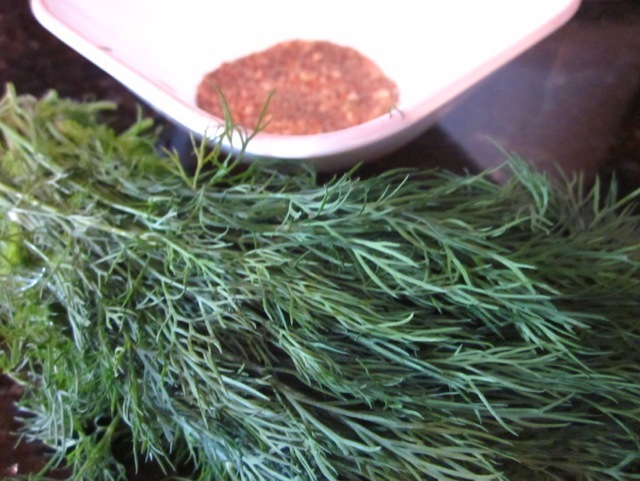 2) To blacken the fish, heat a cast iron skillet on high so that it gets really hot. Rub the seasoning over the fish on both sides, and lay fresh dill on the fish. I use 2 tsp of Kerrygold grass-fed butter in the hot skillet, then blacken the fish on one side for 2 minutes. Flip the fish over, and pour another tsp of butter over each filet while it is cooking. To learn more about why I use grass-fed products click here.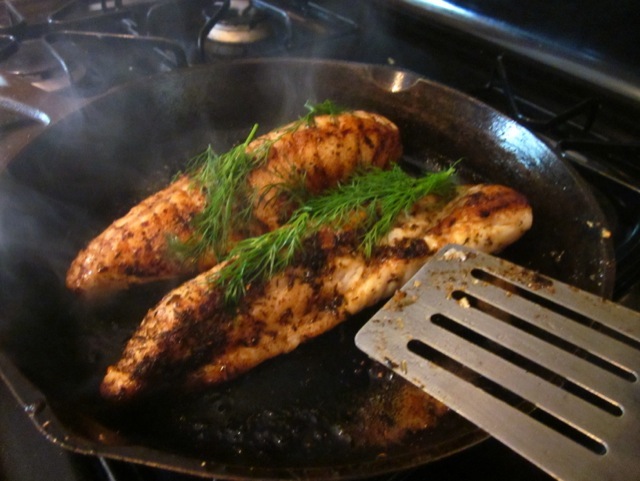 3) For the mango salsa: you will need a fresh mango, avocado, and cherry tomatoes.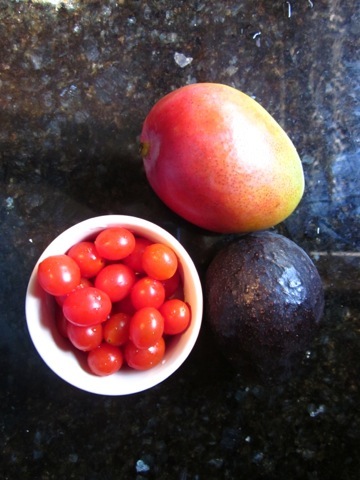 4) Slice up the cherry tomatoes, avocado, and mango.
5) Top fish with the salsa. I served this with roasted butternut squash, green beans and red onion. It's so easy!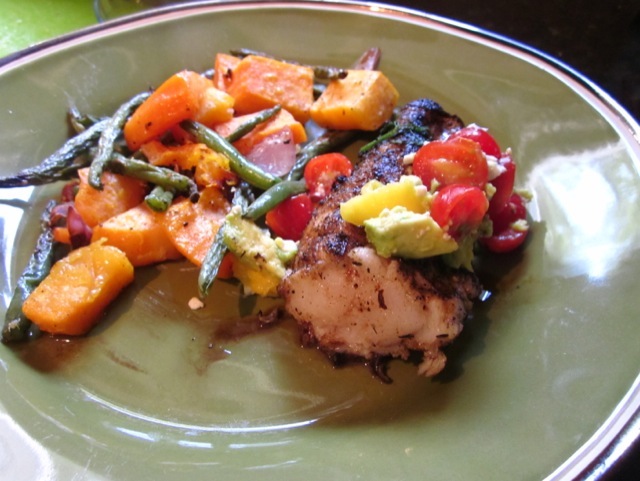 Pantry Doctor Fish Rub:
2 tsp garlic powder
1 tsp sea salt
1 tsp black pepper
2 tsp Trader Joes 21 seasoning mix
2 tsp thyme
1 tsp grated fresh ginger
fresh dill
Blackened Monkfish:
2 monkfish filets
4 tsp Kerrygold grass-fed butter
fish rub
Mango Salsa:
1 mango
1 avocado
1 cup cherry tomatoes
Try this with side my simple side of roasted butternut squash.
Have you every tried poor man's lobster?
-Wendie Schneider RDN, MBA "The Pantry Doctor"
Trending Now
Recent Posts
by pantrydoctor
Mom has a lot to check off her list this Summer, and Kellogg's cereal can help her get it done. How will you make the most of your Summer? Check out our blog posts as we share with you inspirational ideas for celebrating the moments of magic that will happen during this activity-filled time of year! PLUS enter for a chance to win as $100 Walmart gift card!
Read more
Kelloggs Walmart Shoppers
Bloggers show us how they use cereal to create fun, summer memories. Read their posts and enter for a chance to win $100!