Blog Writing Tips for Identifying and Avoiding Common Grammatical Errors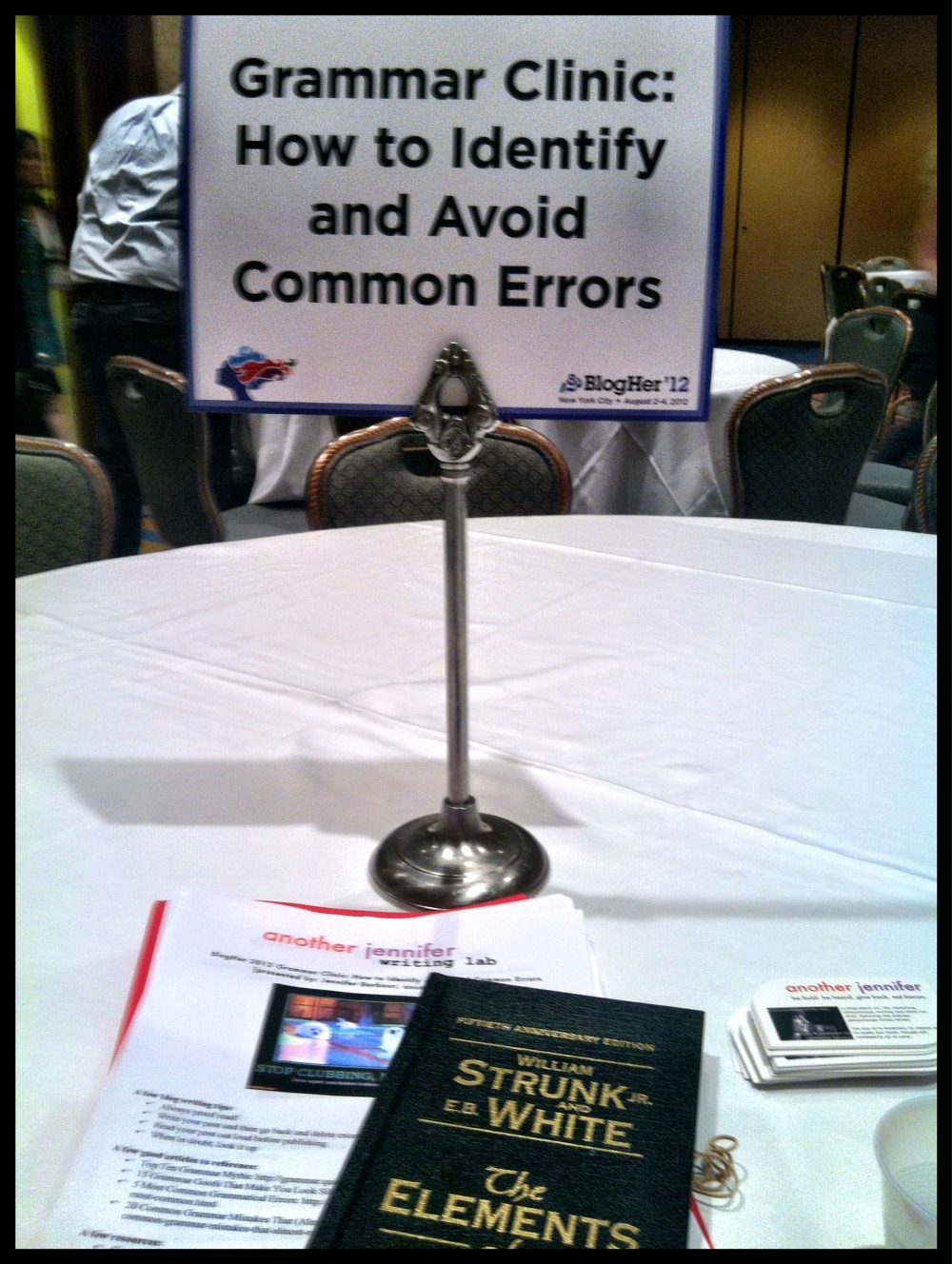 I was honored to be a speaker at BlogHer '12 in New York a couple weeks ago. I was asked to lead two 30-minute grammar clinics in The Writing Lab. The topic was How to Identify and Avoid Common Errors.
The sessions were small by design. We actually had fun talking about grammar and offered each other support and tips for better writing. I think my favorite quote from my sessions was from Annie, the author of Peach Prenni, who noted "My use of the semicolon alone should put me in jail."
I promised that I would write about our conversations, and as I go through my notes, I think I may end up writing a series of posts.
I will get into some details on common mistakes and resources later. First, I'll start with the basic tips I shared with the participants in my clinic.
These are the steps that I take to help me identify and avoid common grammatical errors.
Read the tips on anotherjennifer.com

Recent Posts
by anotherjennifer