BlogHer '07 Sponsors
BlogHer '07 is made possible by our attendees, our volunteers, our speakers, and most definitely by our sponsors. We extend a special thank-you to the organizations below for their sponsorships, and look forward to adding new ones to the list.
Stay tuned as this page is updated...
Launched in BETA in May, AOL Body serves to be the web's definitive hub for all things related to health, diet, fitness, and healthy living. The channel provides access to reliable and credible information, along with the tools needed to manage one's individual healthcare needs. Site offerings include health and wellness tools, prescription drug information, breaking healthcare and fitness news, and interactive community elements.
General Motors Corp., the world's largest automaker, has been the annual global industry sales leader for 76 years. Founded in 1908, GM today employs about 280,000 people around the world. With global headquarters in Detroit, GM manufactures its cars and trucks in 33 countries. In 2006, nearly 9.1 million GM cars and trucks were sold globally under the following brands: Buick, Cadillac, Chevrolet, GMC, GM Daewoo, Holden, HUMMER, Opel, Pontiac, Saab, Saturn and Vauxhall. GM's OnStar subsidiary is the industry leader in vehicle safety, security and information services. More information on GM can be found at www.gm.com.
Are you sleeveless ready? Dove® Ultimate Clear helps women achieve softer, smoother, sleeveless ready underarms – in just five days. The only anti-perspirant/deodorant that uses 1/4 Translucent Moisturizers™, Dove Ultimate Clear improves irritation caused by shaving. By staying on skin, not on clothes, it really alleviates white marks and provides 24-hour outstanding odor and wetness protection. With sleeveless ready underarms, women have the confidence to wear whatever they want, whenever they want. For more information, go to www.sleevelessready.com.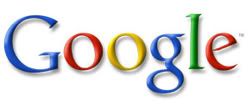 With Google tools your blog and your website can get more traffic, generate more income, and be more valuable to your visitors. Visit Google Webmaster Tools to optimize your site so more people can find you. Spend wisely to reach your target readers using Google AdWords, and extend your reach with Google AdSense. Encourage your community to contribute to a Google Custom Search Engine, and enable your retail customers to buy from you quickly and safely with Google Checkout. Get started by visiting http://www.google.com/webmasters.
Yahoo! Inc. is a leading global Internet brand and one of the most trafficked Internet destinations worldwide. Yahoo!'s mission is to connect people to their passions, their communities, and the world's knowledge. Yahoo! is headquartered in Sunnyvale, California.
BabyCenter is the leading online resource for new and expectant parents around the world. The BabyCenter® global network of sites attracts over 6 million monthly visitors, and provides a trusted online destination for parents in Australia, Austria, Canada, China, Germany, India, Sweden, Switzerland, the United States and the United Kingdom.

For more than 50 years, Butterball®, America's No. 1 brand of turkey, has offered great-tasting, premium poultry. And, Butterball's Turkey Talk-Line® experts (1-800-BUTTERBALL) have helped millions of cooks prepare holiday turkeys since 1981. Visit www.Butterball.com for delicious recipes, turkey tips, how-to videos and to download "TurkeyTalk"—a podcast dedicated to holiday meal preparation. Episodes start in November.

Don't Miss Curves Cereal and Curves Chewy Granola Bars at BlogHer 07!
What's harder than losing weight? Keeping it off! General Mills and Curves have teamed up to offer a new line of weight management foods: Curves Cereal in two delicious flavors, Whole Grain Crunch and Honey Crunch, and Curves Chewy Granola Bars in two satisfying varieties, Chocolate Peanut and Strawberries + Cream.
Don't forget to check your welcome tote at BlogHer Conference 07 for a sample of Curves Cereal. And be sure to sample the 100-calorie Curves Chewy Granola Bars as your healthy snack alternative during the afternoon snack break on Saturday, July 28 (4:00 – 4:30 pm).
Edelman is the world's largest independent PR firm. When it comes to consumer marketing, Edelman specializes in a variety of areas, including food and nutrition, consumer health, consumer packaged goods and tourism and lifestyle brands. Some clients include Wrigley, Norwegian Cruise Lines, AHA Go Red for Women, Nissan, Kraft, V-Tech, Dairy Management Inc., and Microsoft, among others. Check out the Edelman table for fun giveaways and more information or visit www.Edelman.com.
The Five Moms Campaign is an online effort to raise awareness about a serious problem: teens abusing cough medicine to get high. Through www.FiveMoms.com, we five moms are urging other parents to educate themselves about teen cough medicine abuse, talk to their kids, and tell other parents. Together, we can stop cough medicine abuse.
hakia has developed the Web's new meaning-based search engine, utilizing a radically new infrastructure designed to deliver the most relevant search results. Founded in 2004, the company is privately held and based in New York City. Go to http://www.hakia.com.
Designed for busy women and moms, RevolutionHealth.com is a new destination for health and wellness, offering trusted information, tools and community all-in-one place. Talk with our doctor experts on their blogs, read articles, check your child's symptoms or read doctor and medicine reviews. It's all free, in one convenient place.

With over 200 years experience in the publishing business, Wiley has been a leading source of information and understanding for generations of customers. From computers to cooking, travel to technology, and everything in between, Wiley has a book for you. If you can dream it, we'll help you do it.
Windows Live brings your online world together in one place including the people, contacts, news and information that matter to you most. Users can easily create and customize a personalized online experience that provides them with quick access to virtually any information - in a safe and secure environment. In addition, by leveraging the rich set of Windows Live services including Windows Live Messenger, Windows Live Spaces, users can easily stay in contact with friends and family - and find information quickly and easily. Best of all, Windows Live is free - try it today at www.live.com.
Exhibiting Sponsors
Associated Content is The People's Media Company, an online publisher that invites everyone to submit content to gain exposure and even earn cash. Associated Content attracts millions of information seekers each month, who connect with a vast library of text, video, audio and images. Join and explore AC at www.associatedcontent.com.
Care.com is a new service connecting families with thousands of babysitters, nannies, pet sitters, tutors, and senior care providers. Membership plans start at just $10 a month, and include FREE background checks, robust caregiver profiles, and more. Read Sheila's Blog for tips on care planning and being a working mom!
Taking the "YUCK!" out of medicine means kids get better faster. It also makes "getting better" a lot less stressful for the whole family. FLAVORx uses sugar-free, non-allergenic & FDA-approved flavors to safely make prescriptions taste better. For over-the-counters or other bad-tasting liquids, try FLAVORiT, our at-home flavoring system. Visit www.flavorx.com.
LiveWorld is the leader in building customer relationships through social networking and online community.
World leader in moderation services; over 1 million hours delivered.
Private label application systems, fully integrated with client's site.
Global/local; 30 country-language combinations.
Over 20 years experience creating, operating, and moderating online communities.
Why Lulu.com?
User – Generated Content + the Perfect Example of Long-Tail Theory = Lulu.com
Content on Lulu.com is easily accessible – perfect for niche communities searching for specific topics.
Empowers creators to make money on their projects with a unique 80/20 revenue split and by providing a unique on-line sales and distribution system.
Presents creators with total editorial and copyright control with additional protection provided from the Lulu.com backend.
Did you know cholesterol hurts the brain and caffeine helps it? Mindermast delivers informative, actionable tips to protect and improve your brain health in a quick and easy daily email. It's free, fun, informative, and important – so what are you waiting for?! Sign-up at www.mindermast.com or visit our booth to learn more.
Mochila is the world's first online media marketplace, offering bloggers and website publishers FREE access to high quality branded content with its unique AdMatch product. With over 1,000 content providers, Mochila can help you enrich your readers' experience with some of the most relevant articles, photos and video clips in the world!

PayPerPost is the leading marketplace for Consumer Generated Advertising. The PayPerPost platform connects advertisers and Consumer Content Creators to deliver compelling marketing messages. The marketplace is fueled by the self expression of bloggers, videographers, photographers, podcasters and participants in social networks. PayPerPost is easier to use than paid-search or display advertising and provides more powerful features. The company is venture funded by Inflexion Partners, Village Ventures and Draper Fisher Jurvetson. Advertisers, Consumer Content Creators and partners are encouraged to join the revolution at www.PayPerPost.com.
The Prudential Insurance Company of America and its affiliates offer a variety of products for financial needs such as life insurance, annuities, and long term care insurance. Securities are offered by Pruco Securities, LLC (member SIPC). Investment advisory services are offered through Prudential Financial Planning Services, a division of Pruco Securities, LLC. Each of the foregoing is a Prudential Financial company located in Newark, NJ.
Create stunning multimedia scrapbooks with Scrapblog™. Combine your photos, videos, audio, text and a bunch of creative elements. It's drag-and-drop-easy! Then, share your creation with family, friends or the world. You can easily post your scrapblog in your blog too.
*You could win a trip to BlogHer Conference '07! Scrapblog will pay for your airfare, hotel and conference admission! To participate visit http://blogher.scrapblog.com.
TheFind.com is a discovery shopping engine that simplifies finding products online. We aim to find every product for sale from every store online, and quickly show the top choices right on the first page of results. We deliver a visually engaging and efficient online shopping search experience. What can we find for you?
Topix is the leading news community on the Web, connecting people to the information and discussions that matter to them in every U.S. town and city. A Top 25 online news destination (Hitwise, March 2007), the site links news from 50,000 sources to lively user-generated forums and user-edited news pages.
Help your family feel better with Vicks®. Explore a range of products to relieve cough, cold, flu, and sinus symptoms.
Relief comes in many forms, so visit your nearest Wal-Mart® and discover what works best for you and your family.
PBS PARENTS supports parents as they prepare their children for success in school and in life addressing the important aspects of kids' early years, from their social and emotional development to the educational skills they need to learn. PBS PARENTS provides resources and details about PBS KIDS programs including curriculum goals, co-viewing tips, and activities to entertain and educate when the TV is turned off.






Donald Hess, founder of The Hess Collection Winery, has two passions: wine and art. Using grapes from its mountain vineyards in the Mount Veeder appellation, The Hess Collection Winery has distinguished itself as a producer of premium Cabernet Sauvignon and Chardonnay. In addition to the winery's winemaking facilities, the property also showcases Mr. Hess's collection of modern and contemporary art.
All (oops) wines are made from the Carmenère grape, one of six noble grapes of Bordeaux, once thought lost forever, but was recently discovered masquerading as Merlot in the vineyards of Chile. Visit oopswines.com to learn more about the grape at the center of one of the wine world's greatest mistaken identities.
Media Sponsors
Box.net is the easiest way to share and access files online. When files are on Box, they can be shared with friends, published to blogs, collaborated on with colleagues and clients, and more. With Box's API, web services, software applications, and devices can seamlessly integrate file sharing, storage, and retrieval.
With Special Thanks to Our "Open Space" Un-Conference Sponsor: