The Blogher Pop Culture Holiday Gift Guide
Who're the hardest people to shop for? COOL people. They have it, they've seen it, you forward them a video and they retort with, "oh, you're cute...that's so 2005." Crap. What do you get for these snobs, er, discriminating people of cutting-edge taste? Here are the coolest, the hottest, the baddest gifts for the cutting-edge pop culture aficionados on your list.
1. Abyssal Tarot Deck by Shelly Corbett
$150.00
Website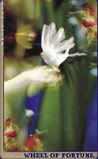 First, I have recently discovered the Abyssal Tarot Deck by Seattle photographer Shelly Corbett. The images were shot underwater and are sensuous, gorgeous works of art. I have a deck now and am planning on breaking out some of my favorites to hang on my wall, as soon as the holiday hoopla blows over at my house. There were only 1000 decks printed, so they make a rare and unusual gift for the art or tarot lover. Be sure to have a look at the slide show.
2. D20 Obsidian Earrings
$30.00
Website

Got an RPGer in your life who enjoys flaunting their geek chic? I found these on the back of an RPG magazine a couple of weeks ago and I think they're great. The D20 is made of obsidian and the posts are silver. There are other colors/materials available in the jewelry section, as well as necklaces. Frankly, these are adorable. (I have to do it: OMG +5 cuteness!!one)
3. Can I Sit with You? Eds. Shannon Des Roches Rosa and Jennifer Bide Meyers
$14.00! STEAL!
Order from Lulu

Can I Sit With You? is a collection of essays on the topic of school trauma and triumphs. The editors are cool blogstresses and parents of special-needs children who have put this book together to raise money for their fledgling Special Education PTA in Redwood City, California. Full disclosure: I have a story in this book, but the profits are all going to this cause. I recommend it because I think it's a special gift, appropriate for many ages, and I have read many of the stories. They are well-written, sweet, and authentic. Who can't relate to the difficulties of fitting in or just getting by at school?
4. Complete Veronica Mars
$161.99
Amazon Link

Here it is--the first (and only) three seasons of one of the best television mystery shows of all time. Veronica Mars is a young detective who cracks wise and solves crimes from petty thefts to murders with her P.I. father, all the while maintaining her 3.9 GPA. Rife with pop culture references and snappy writing, the complete Veronica Mars will make any armchair detective very happy.
5. Pwned! Pennant
$4.95! BARGAIN!
Website

Does your team suck? Do YOU suck? Proudly tell the world you are not afraid to declare your status as "PWNED!" with this coolio pennant. Available from the final word on pop-culture wacky, Archie McPhee's. Also worth checking out is the "Our Weirdest Products" page.
6. The Amazing Adventures of Dietgirl
£6.39
Amazon UK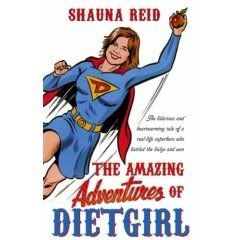 Okay, okay, OKAY, so technically this book isn't out yet, and it's not available through U.S. Amazon (bastards), but I WANT THIS. Aussie author Shauna Reid documents her story of becoming HALF her former size while moving from her home country to Scotland and traveling all over Europe and Asia, and finding a supportive fella with a sexy accent at a pub trivia night. I am familiar with her website What's New Pussycat?, so I am sure this book will be screamingly funny as well as touching. It's out January 1, so order it now while you're ordering Bacon Mints (below), and it will be a nice surprise after the holiday rush. Or if you forget someone, you can be sneaky and order this after Christmas and say, "I knew this was perfect for you, so you just had to wait til it was out." See, you have problems, and I have ANSWERS.
And now, an Obligatory Bacon Interlude.
7. Bacon Mints
2 packs for $4.95! BARGAIN!!
Website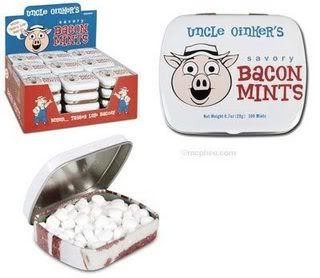 Bacon is HOT right now. What's up with that? People are, like, bacon CRAZED. Buy these bacon mints for the person you really like, or the person you don't like. This is not a suitable product for people you are "meh" about. Trust me, I'm an expert on bacon giving. Were bacons harmed in the making of this product? I have no clue.
8. Bacon chocolate
$7.00
Website
Yes. Bacon chocolate. I tried this when I was in a PMS fugue state. I have to warn, you, though, I burped bacon all day. But I could see busting this out at a party or cramming this in someone's stocking. Also available at hoity-toity groceries.
What next, I ask you? Bacon toothpaste? The website warns that one should consume a baconbar within eight weeks, or possibly risk being able to see the music, man.
9. Trogdor Blacklight Poster
$10.95! SALE! ALSO, SEXY!
Website

Speaking of seeing the music, may I recommend this? A devastatingly sexy blacklight poster of everyone's favorite flame-puking dragon with majesty and beefy arm, Trogdor! This will complement your El Camino and muscle shirt nicely. And if you are wondering who Trogdor is, then I suggest you watch the first video, stat. Because it's Friday, the holidays are coming so everyone's in a sugar cookie coma, and if you're here, you're obviously not working anyway.
10. The Alphabet A to Y with Bonus Letter Z!
Steve Martin and Roz Chast
$10.77 at Amazon
Martin's site

Wow. Steve Martin and illustrator Roz Chast. Two really good things in one package, like, say, chocolate and phad thai. With perhaps some bacon on top, because all your friends are doing it. Anyway, this book rocks. It's an alphabet book for kids, and I can see some three-to-five-year-olds really getting a bang out of it. It is reminiscent of the work of Edward Gorey, but less morbid.
Steve Martin does that goofy stuff, like making schmaltzy movies to pay the bills, and then he does cool stuff like this. Have you read any of his adult novels? Also great. You can take a peep at the first couple of pages here. I am totally ordering this for my little kid--it is on the way to my house right now!
Happy shopping, trendsetters!
COMMENTS
Recent Posts
by Super Jive
We asked our bloggers to craft some recipes from the different Success® Rice flavors and tell us about it. Check out their ideas and you could win a $100 Visa gift card!
Read more
Lean Pockets have no artificial flavors, a good source of protein & have 100% real cheese. Read our bloggers posts where they will tell you their guilt free experiences with Lean Pockets. Plus get a chance to win $100!
Read more