"Body Shape.. Perfect Fit [Inverted Triangle Shape]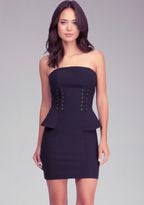 Hi everyone lets continue our discussion about our body shapes. We have taken on Straight Body Type and Hourglass Body Type, now its time for Inverted Triangle Body Type.
Inverted Triangle body type, also known as Wedge, has a large bust and broad shoulders. You have narrow hips and a straight waist; your bottom may tend to be on the flat side. Wedge body types has to be careful because broad shoulders can give you a hard look. If you gain weight the weight would show around your belly and upper body. To see what you should wear click here
More Like This
Recent Posts
by DinaBella
Our bloggers include LISTERINE Antiseptic in their regular oral health routine. See why and get a chance to win $100.
Read more
Recent Comments
on Fashion