book review: we are water
we are water by wally lamb has been on my reading list because the description pulled me in. it was described as a tale of a woman, named annie oh, who was a successful artist. she had a darkened past that fueled her artistry, that boasted described "rageful, violent" anger depicted in her creations. finding herself with her kids now all grown, and herself in an immersion of success, annie realizes that she is not happy with her marriage and that she wants to spend more time on her art and relocates to new york city to follow her passion. there she falls in love with gallery owner/seller viveca. the story dips into annie's past, and follows her current trail which is a connecticut wedding to her beloved viveca. as you can imagine, her husband is devastated and her kids are, at times, resentful. but annie plucks along and follows her heart, all along having her deep dark past haunt her whereever she goes.
the premise of the story was deep – but i've learned, through this novel, that i do not like books that bounce around to different character viewpoints. the author gives a voice to almost every character in the oh family – we hear annie's side, her ex-husband orion's side, and even their kids andrew, ariane and marissa. lamb also grabs the reader by the collar and drags them into annie's dark past through the eyes of her childhood molester, her cousin kent, which is a dark and twisted viewpoint of a pedophile that makes the reader deeply uncomfortable at times. it can be a tough read.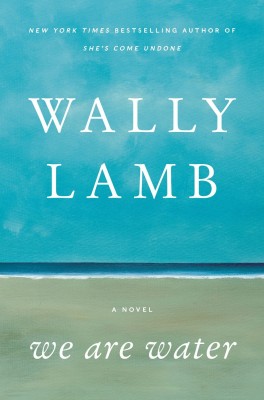 i'm not going to lie – i'm not sure i was a big fan of this book. and, thinking about it now, i think it had to do with the topic. it's hard for an author to provide authenticity to a variety of voices – different sexual orientation, different gender, different cultural background – without it all sounding like the same person, just with a different tale. i don't think the author did a great job at picking a part each character's true identity and letting it shine through a different voice throughout the novel. there also was a lot of skipping around between characters, where their story would pause and not be picked back up for 50+ pages. the reader had to then switch gears to remember where we left off in that person's mind. and – it's not easy reading about child molestation. especially when your hormones are out of whack due to pregnancy. it's a tough pill to swallow and a grim reminder that things like this actually happen in the world.
so – not a lazy sunday afternoon book to cozy up with. but if you're looking for something to tug at you, to make you feel something, this might be a book to entertain.
_______________________
want to check out more?
visit me at http://www.sunnysideshlee.com
instagram at @shlee528
twitter at @shlee83
ADD A COMMENT
Recent Posts
by sunnysideshlee
Chateau Ste. Michelle ALWAYS delivers remarkable wine experiences. We asked our bloggers to try Chateau Ste. Michelle wine and share the story behind their perfect sip. Read their reviews plus get a chance to win $100!
Read more
The enamel of baby teeth and new adult teeth is vulnerable to damage. Help protect your child's teeth for years to come by using ProNamel 6-12 Years Toothpaste. Read our bloggers' posts and see you should start your kids with using ProNamel 6-12 Years Toothpaste plus get a chance to win $100!
Read more