Braised Short Ribs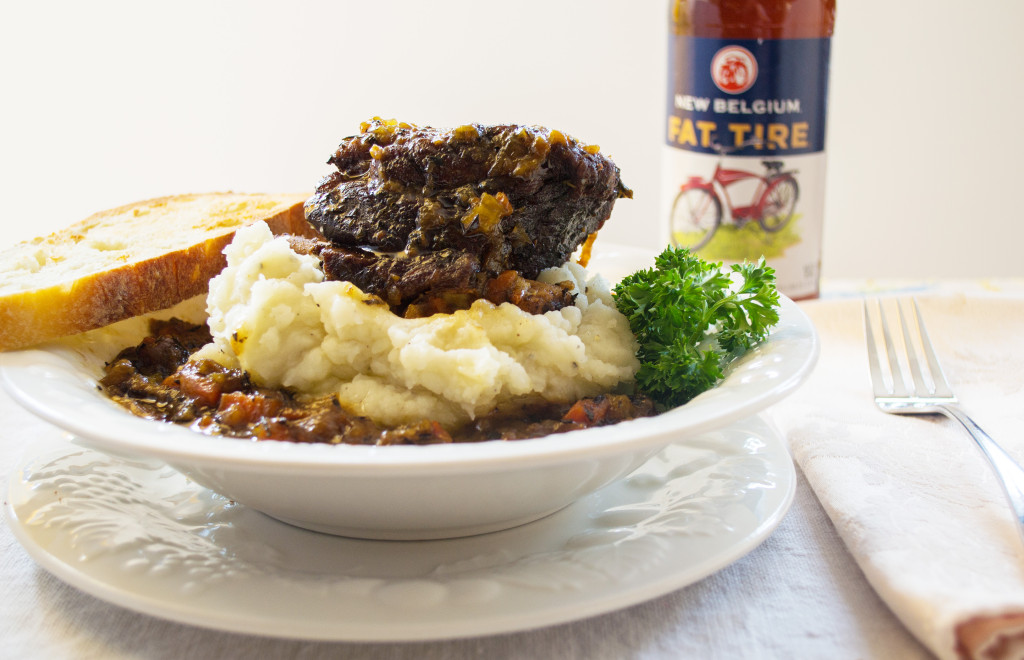 "When spring came, even the false spring, there were no problems except where to be happiest. The only thing that could spoil a day was people and if you could keep from making engagements, each day had no limits. People were always the limiters of happiness except for the very few that were as good as spring itself." ~ Ernest Hemingway, A Moveable Feast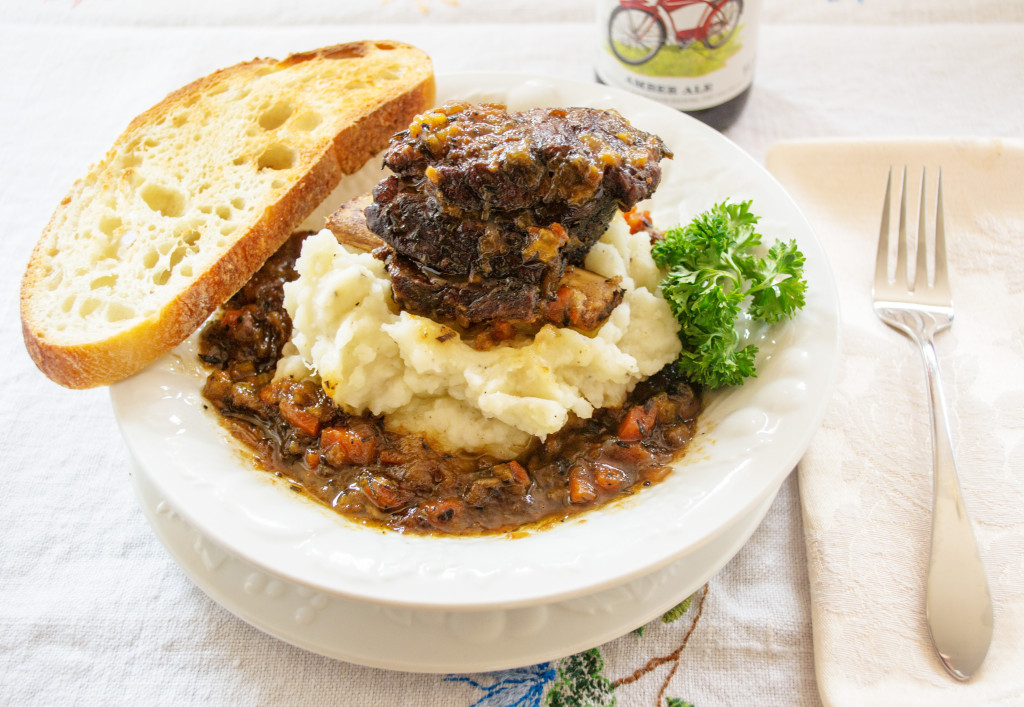 You will find I'm a fan of Hemmingway. Known in part for his manliness, I think he would have appreciated this meal. This is a substantial meal designed to put meat on the bones. But, more than that, it's savory, succulent and satisfies the carnal appetite.
This recipe is adapted from the Joy of Cooking Cookbook.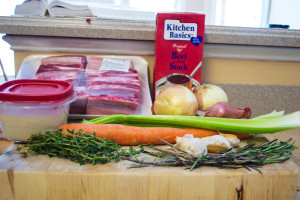 Ingredients For short ribs ~
3 lbs beef short ribs
1 tsp salt
1 tsp ground pepper
1 tbsp fresh rosemary
1 tbsp fresh thyme
2 tbsp bacon fat
For braising liquid ~
2 onions, chopped
1 lg carrot, chopped
2 stalks celery, chopped
1 small shallot, chopped
4 cloves garlic, chopped
½ tsp ground black pepper
½ tsp salt
Pinch of same herb used to season meat
1 ½ cups beef stock
3 small bay leaves Instructions
Pat dry short ribs and season with salt, pepper, herbs.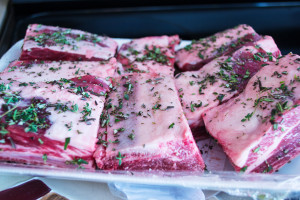 Heat bacon fat in a Dutch oven. Add the ribs and brown well on all sides, and then remove to a plate.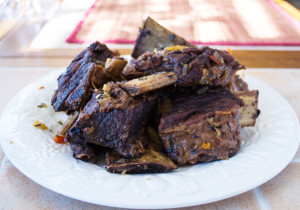 Add onions, celery, carrots, shallots, garlic, pepper, salt, and herbs to the pan, and cook on medium heat until slightly browned.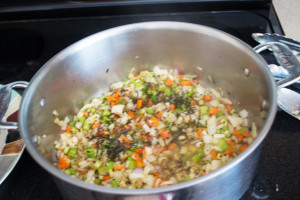 Return ribs to the pan and add beef stock and bring to a boil. Add the bay leaves and bake covered on low heat until the ribs are tender and the meat pulls away from the bone, 2 hours.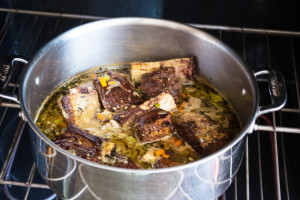 Remove ribs from the pan and skim off fat from the surface of the liquid and reduce the liquid over high heat until syrupy. Serve the ribs with the sauce.
Enjoy!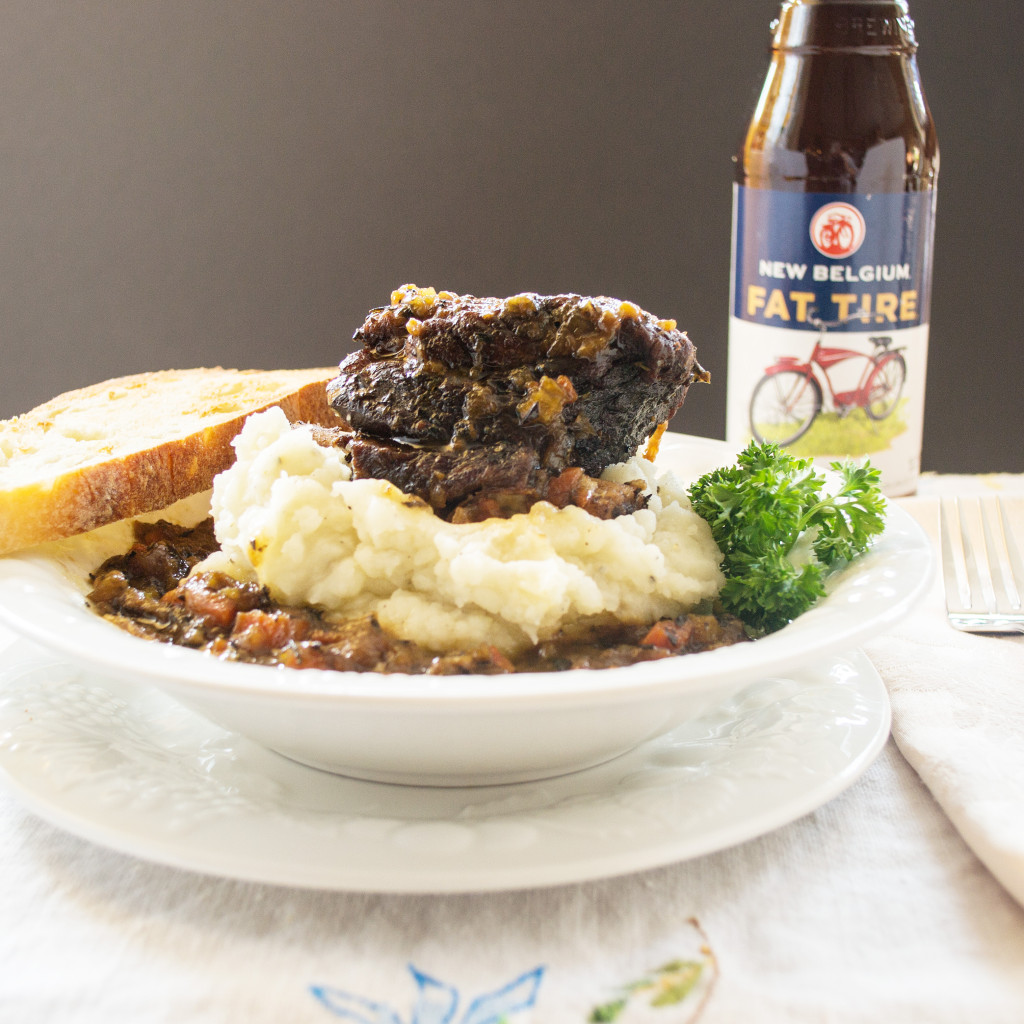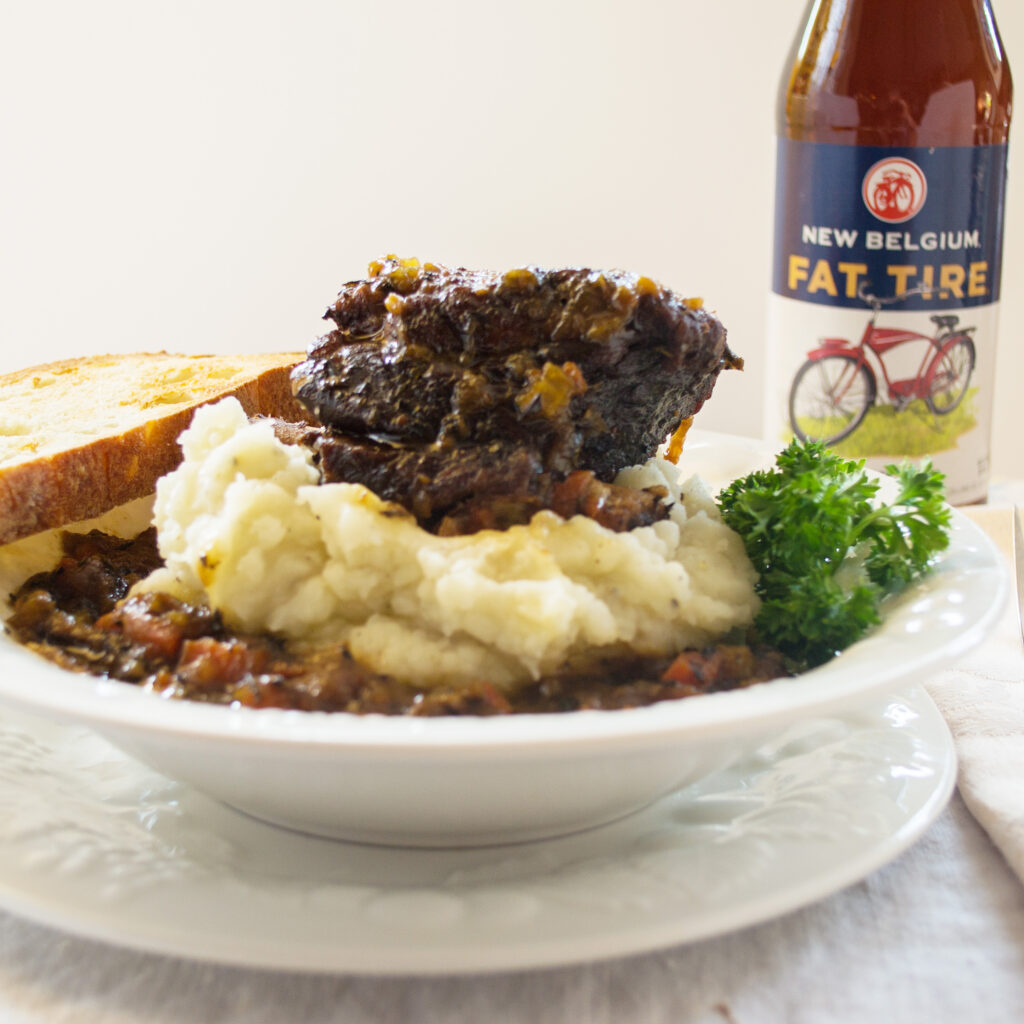 More Like This
Recent Posts
by SanPasqual'sKitchen
Del Monte Fruit Burst Squeezers are healthy snacks you can offer your children after a long day at school. 17 moms offer their best back to school snacking and lunch tips. Find some great ideas and get a chance to win a $100 VISA Gift Card on each blog.
Read more
Recent Comments
on Recipes