BREAKFAST AS THE KEY MEAL OF THE DAY!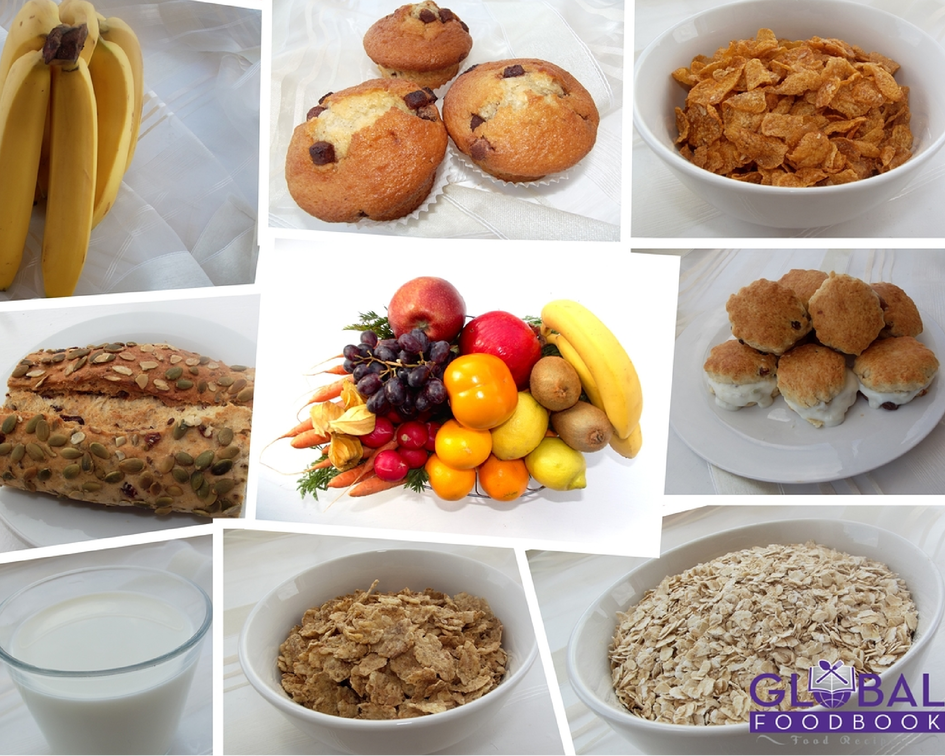 I've been pondering on how to structure my question. I came up with how frequently do you eat breakfast? How often do you skip breakfast? Are you amongst others that maintain that breakfast isn't essential or amongst the set of people that admit that breakfast is essential for the day? Could your eating or skipping breakfast only be a custom you learnt from childhood, or a plan you choose to follow as an adult because of busy schedules or because you believe it may help you lose extra weight?
Anyways whichever question you deem appropriate, the key note will be to address the health benefits of eating breakfast. Well, we'll determine which routine is perfect.
To put it differently, it's just the first meal eaten in the early morning before embarking on the day's work once someone has risen from bed.
Breakfast kicks the ball rolling thus the most vital meal for the remainder of the day.
Various people have different breakfast foods and way of preparations but the fact is that it is meant to contain the right amount of carbohydrate (cereals, grains, flakes, wheat, crumpets, bread, pancakes, muffins), protein (sausages,eggs, meat, fish), 5-A-DAY (fruit & vegetables, smoothies) and hot drinks (coffee, milk, tea).
I carried a random survey of few individuals to learn their encounters with or without breakfast. The survey was categorised into the ones that eat breakfast and those who miss breakfast. It seemed that those people who miss breakfast, significantly acknowledged that they experience body imbalance, light-headedness, lack of concentration, dizziness and excess weight gain throughout the day. But the set of people who keep a routine breakfast consumption maintained they stay more concentrated for the remainder of the day, energised throughout the day and have great body metabolism which helps in excessive weight shedding.
Infact one of the respondents said;
"breakfast is a way of life, one can not live without breakfast"
The other said,
"Blessing how can you expect me to work nicely through the day without breakfast?"
In the survey, I deduced that breakfast is quite essential in keeping the body system in an up to date state, maintains perfect body weight and keeps body soundness.
Nutritionists agree that foods are abundant sources of nutrients including proteins, carbohydrates, calcium, iron, fibre and vitamins. Moreover, they urge that eating breakfast has many health benefits including regulation of blood sugar level, decrease of heart ailments and decrease of obesity, care of great blood pressure.
Breakfast isn't restricted to a particular set of individuals or a specific demographics. Once you have eaten your breakfast, you're certainly covered even if you don't eat for the remainder of the day. It is suggested to map a suitable breakfast program and stick to the custom all the time.
Whatever breakfast strategy you would like to stick to, remember to make it light. Even though eating breakfast is a prerequisite, it is necessary to be aware that heavy meals suited for lunch isn't ideal to be eaten as breakfast as those foods often slow down the right body metabolism thus reducing the body functionality for the remainder of the day.
Always remember... breakfast is the main meal of day!
------Blessing
ADD A COMMENT
Recent Posts
by globalfoodbook
Our bloggers chose Lucky Brand for its fit, comfort and unique details and finishes. Read more on the latest styles plus get a chance to win $100.
Read more
Embassy Suites by Hilton is a brand within the Hilton Worldwide portfolio that promises to provide what really matters most to the savvy guest. Our bloggers took a family getaway to experience Embassy Suites by Hilton. See everything they had to say and comment for your chance to win $100!
Read more