CAMPUS ROAD TRIP: SPORTS MOM SAYS BRING IT ON!
CAMPUS ROAD TRIP: SPORTS MOM SAYS BRING IT ON!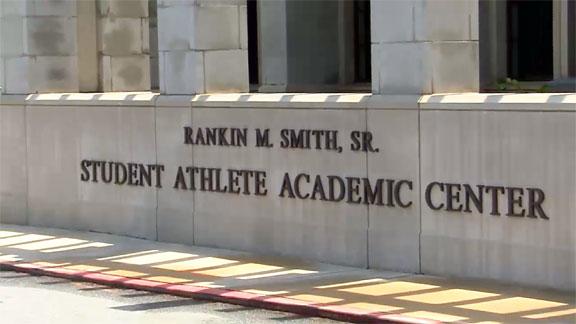 So last week I posted on how there is no summer vacation from your kids Athletic Recruiting. Yes for some of you this may have been disappointing to hear, but on the bright side it is a very exciting time for your child, so please join them in that excitement ….as a favorite country song of mine says, "your going to miss this" As we go through each stage of our child's development there is some drudge but this is one of the fun events…visiting college campus for the unofficial visit. Now that you have decided to make this one of your recruiting task for the summer make sure you and your child are prepared for the trip.
The campus visit really broke down into three aspects for me, the physical, emotional and location category. Hmm, you see, I want you to count on having some very different reactions than your child for each visit you make and this is a good thing. It will give you cues to what they are looking for in their college experience on and off the field. Doesn't this sound so easy and exciting? STOP! Please don't get ahead of your self, there will be challenges along the way…and they will come in many forms.
Let's just say I experienced a few…. the visit where my child would not get out of our car (packed with excited grandparents) because the campus buildings looked like high school (physical). Or maybe it was the beautiful campus visit where at the open question forum for potential student athletes, as students were asked if they had a question …my husband raised his hand (emotional-death stare from child). And finally, after a seven-hour drive to a Big Program School, leaving campus, we drive by an Amish couple in their horse-drawn carriage; my son discredits his desire to attend immediately (location)!
Yes, you will laugh, cry (tears at every campus for this Mom) and have visions of torture for each family member on the trip at some point. More importantly, you will create wonderful memories for you and your child and get closer to what their ideal college and athletic experience will be. Bring it on Mom, and enjoy!
Be sure to look for the next post, where I will bread down what to consider in each of these categories!
Warmly,
Mary Beth Haggerty
ADD A COMMENT
Recent Posts
by MBHaggerty
Most Popular
Simply Beverages™ use never-from-concentrate juices in all of their beverages. And they never add any preservatives, colors or artificial flavors. Read our bloggers' posts and find fun beverage recipes you can serve this summer! Plus get a chance to win $100.
Read more
Excedrin® Migraine relieves sensitivity to light, sensitivity to sound, nausea and relieves pain in just 30 minutes. Read our bloggers' posts as they talk about their experiences with migraine and how they cope with it. Plus get a chance to win $100!
Read more