How to Photograph Scenery
BlogHer Original Post
Light: Pay attention to the direction of the sun. While summer is full of bright, sunny days, they aren't ideal for getting the best pictures. For the most part, early morning and late afternoon, when the sun isn't high in the sky, are the best times for getting better color and less squinting. But we all know that the events of summer will not line up perfectly during those times. Always look for available shade or dappled light options. To avoid dark shadows on faces, try bouncing light back onto the subject with a reflector. Be aware of glare reflecting off water, glass, white sand, buildings and such. Learn what to watch for and be creative with finding good light and avoiding things being blown out by the harshness of summer light.
Basic knowledge of reflectors/diffusers: Basic knowledge of how to use reflectors/diffusers can go a long way in the bright summer sun. As mentioned before, inexpensive, easy-to-pack reflectors can be purchased, or look for simple things in your surroundings like a white towel or sheet, aluminum foil, poster paper or foam core board. Anything that will reflect light back on the subject or diffuse/soften bright light when needed will work.
Frame your shot through the viewfinder: I know this is a piddly point, but I never use the LCD screen to take shots. I know others may disagree, but personally I find it difficult to see details, light/shadows, and hold good composition with the shakiness of it all. Using the LCD also runs the camera battery down much more quickly.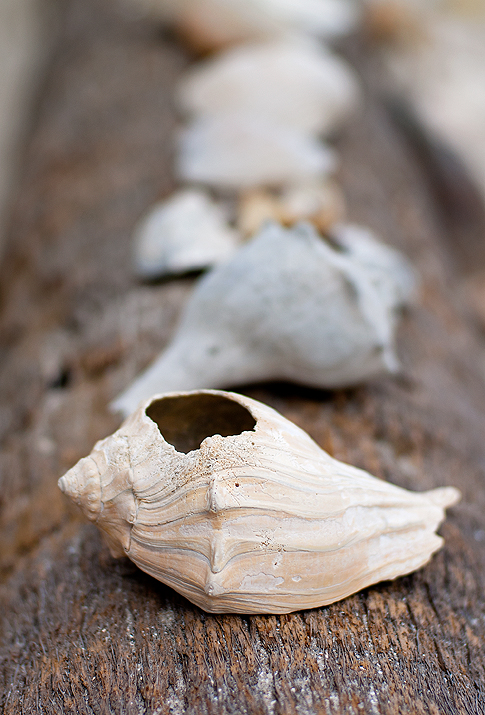 Different points of view: Whether taking photos of landscape, scenery, or people, try using different angles and points of view. You never know which ones will end of being your favorite.
Go for "no pose" captures: Try to capture photos of people while they're doing something other than posing. My favorite shots of my children are the ones they don't know I'm taking. The photos are more relaxed and natural. The photo below will always be one of my favorites. There's no perfect composition or other principles applied, but it's special to me and exactly how I remember that vacation.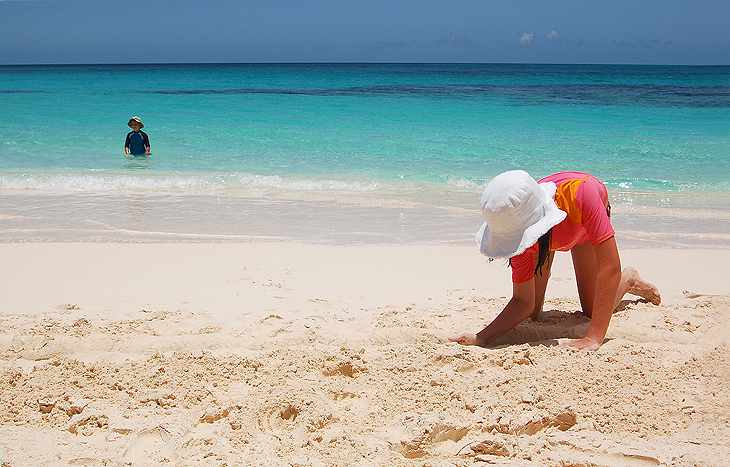 Say no to flash whenever possible: On-camera flash can be harsh and blow out details, plus nothing can replace the beauty of natural light. However, there are times when flash is needed. Try to take the time to learn how to use it properly and practice before you go on vacation. A flash can help as a fill light for dark shadows in bright daylight. If using flash in the evening, see if your camera has a special setting for night-time flash.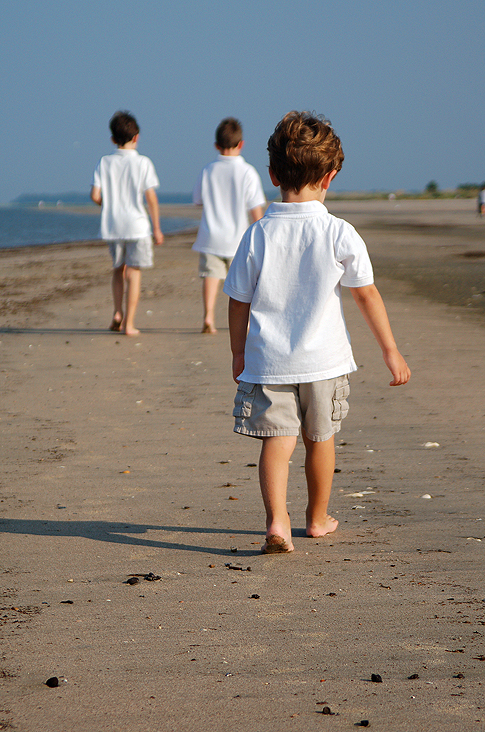 Finally, here's the biggest and best tip of all: Take pictures. And then go take some more. No expensive camera equipment will ever replace experience and doing. The more pictures you take, the more you learn, and so on. Plus, to capture those serendipitous moments we all want to have to hold on to forever and ever, you have to have your camera in your hand, don't you?
Happy picture taking! And best wishes for a wonderful fun-filled summer.
Comments
More Like This
Mary Kay® Global Makeup Artist Luis Casco, created 2 stunning looks featured on Project Runway. Our bloggers had a wonderful time recreating the Sculpted Look where the focus is on the lips and the brow and the Bronze Glow look where the focus is on the eyes and cheeks. Read our bloggers' posts and see how they recreated these looks plus get a chance to win a Mary Kay® prize pack!
Read more
Most Popular
on Photography