Card Making Ideas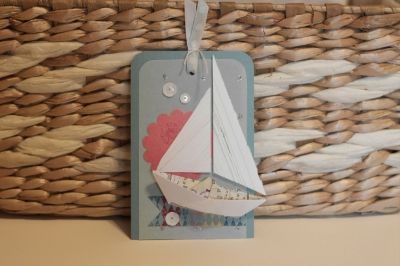 I'm so proud of this tag! Yes, I think I need paper crafting anonymous. Clearly I'm having to much fun and I'm addicted! With this project I was able to use my paper boat making skills. Which was a blast. I've been noticing some really cool paper boats on this site, Mamompopjes. She has the most charming and adorable paper boats featured on her site right now. Read More...
Trending Now
More Like This
Recent Posts
by CardMakingArtists
Sparkling ICE is a bold flavored sparkling water that truly delivers on taste and contains just the right amount of fizz. Read our bloggers' posts and get more details on how you can enter the Flavor Face Off plus find out more about the delicious flavors that Sparkling ICE has to offer.
Read more
Recent Comments
on Crafts