Citrus Thyme Grill Roasted Chicken and Vegetables

I recently purchased a mesh roasting pan from Zulily. This mesh basket can be used on a gas grill for roasted chicken and vegetables. I couldn't wait to try it. So once it was delivered, I decided to do just that, a grill roasted chicken and vegetables. It turned out fabulous, and I am so happy I made this purchase. My Citrus Thyme Grill Roasted Chicken and Vegetables was delicious, and I felt the mesh basket made it easier to do!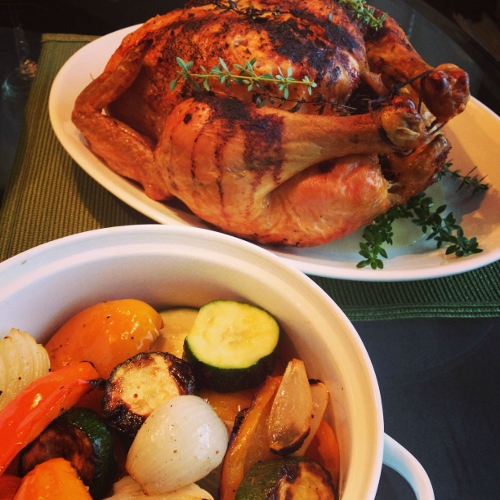 I used fresh limes and thyme from my garden to season the chicken with a few additional seasonings.
Read more at Learn from yesterday, live for today...
Enjoy,
Jodee Weiland
Comments
More Like This
Recent Posts
by Jodee Weiland
Help protect your family from the transmission of harmful bacteria and viruses! Use Lysol's Full Bathroom Range to remove soap scum, lime scale, and everyday dirt and grime to leave your bathroom smelling clean and fresh.
Read more
FoodSaver® Reviews & Giveaways
Save time, money and space with the FoodSaver® Vacuum Sealing System! Air is the enemy of freshness and FoodSaver® vacuum sealers remove and lock out air and moisture. It keeps food fresh up to 5x longer! Read our bloggers' posts and know more about FoodSaver® plus get a chance to win $100!