Comparing
I was talking with a friend about how I feel as a mom and a blogger. We both read blogs by homeschooling moms who seem to have it all together, being creative teachers, great homemakers, have beautiful blogs and printables...and sometimes I feel less than adequate. I know I shouldn't compare myself to them, but that's something we all do in our own way, isn't it?


My friend said something after sharing my insecurities, "But you and your husband might have it right. you get down on the floor and actually PLAY with your kids." (Meaning some of those I'm comparing myself to might just have different parenting and teaching styles, not that anything they are doing is wrong or to be criticized.)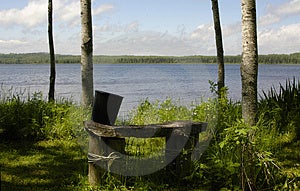 © Photographer Alan Heartfield | Agency: Dreamstime.com
I felt so much better about myself after that. I think sometimes we get caught up in seeing what others do and achieve that we only see our weaknesses. We see how other moms appear to have it all "in order", with sweet kids that ALWAYS listen and never do anything 'wrong' and we only see our lack of organization and children terrorizing other unsuspecting kiddos.

We read blogs that are beautiful, seamlessly put together and organized, teaching us new ways to teach our kiddos, leaving us longing to improve our writing, our blogs' layouts and come up with a brilliant post to inspire others in a way they've never dreamed of. Pretty unrealistic, right?

I guess I'm just here today as your friendly reminder that not everyone is perfect in the same way. We aren't all the perfect mom for every child, the perfect homeschooling parent, the perfect spouse...We will never be if we continue to compare ourselves to others.

I'm not saying be anything less of the best you can be. I'm just saying maybe the best isn't what those around you or you, yourself, need. Maybe, just maybe, those you are comparing yourself to are hiding a horrible secret and aren't the best they can be either (or they're just really good at making it appear they are.)

I'm also saying our kids don't need perfect. They need us. They need us present and loving them...to the best of OUR ability, not someone else's.
ADD A COMMENT
Recent Posts
by Mom is the Only Girl
Most Popular
Simply Beverages™ use never-from-concentrate juices in all of their beverages. And they never add any preservatives, colors or artificial flavors. Read our bloggers' posts and find fun beverage recipes you can serve this summer! Plus get a chance to win $100.
Read more
Excedrin® Migraine relieves sensitivity to light, sensitivity to sound, nausea and relieves pain in just 30 minutes. Read our bloggers' posts as they talk about their experiences with migraine and how they cope with it. Plus get a chance to win $100!
Read more