Good morning! Yesterday I set up my Go Vegan with JL table at the John Jay Homestead Farm Market and for two and a half hours I talked about the virtue of kale, tofu and miso (because I did a cooking demonstration for my Creamy Kale Miso Soup).
I had So. Much. Fun.
I met wonderful people who, though disappointed that I wasn't selling my soup, loved that I was there simply to share the vegan love! I got a laughs when I said that.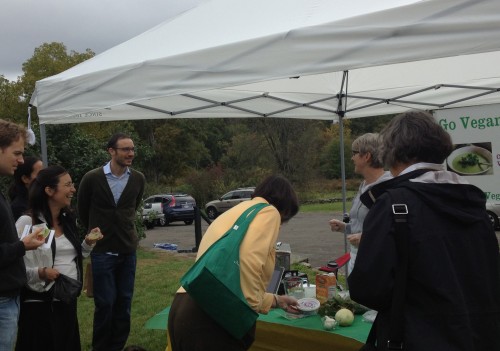 I sported my white apron.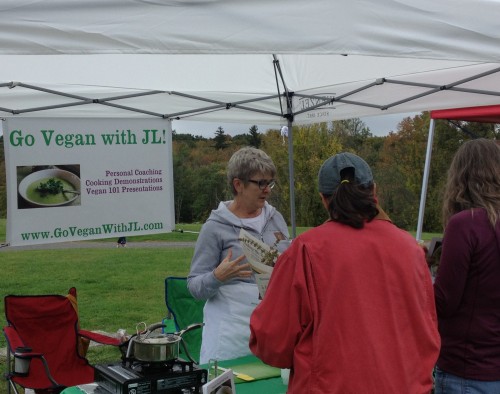 and I'm excited to announce Katie L., the 38th person to respond to my survey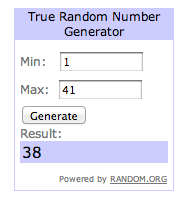 is the winner of a Go Vegan with JL apron! Yellow or White? Winner's choice, Katie! (You've got e-mail!)
This week's vegan links and news
High-end vegan shoe designer, Leila Kerze, founder of the KRЋE Studio fashion label, announced today the official launch of WishYouWereVegan (WYWV), an online community where compassionate people from all walks of life can share their vegan wish lists and collaborate on ideas for products and fashion items that they wish were available in vegan friendly materials.
…during his tenure at Liz Claiborne, Inc., he agreed to meet with PETA Vice President Dan Mathews to discuss the possibility of the 46 Liz brands, which include Juicy Couture and Kate Spade, going fur-free. "[O]ver time," Tim remembered, "I became convinced that fur was unnecessary and even immoral." Liz Claiborne is completely fur-free, thanks to Tim, as is Project Runway. And if Tim has his way, the rest of the fashion industry won't be far behind.
This week on the blogs
JL goes Vegan
MONDAY: A Lightlife Sustainable Garden Party: Taking vegan to the streets!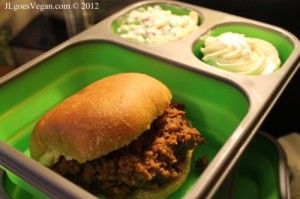 TUESDAY: Vegan 101: "Wee-Gans" – Raising Vegan Children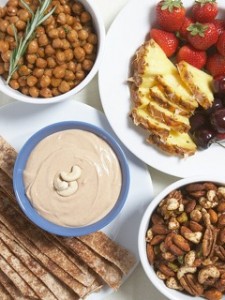 WEDNESDAY: Make Ahead Meals: One Pot Black Beans & Quinoa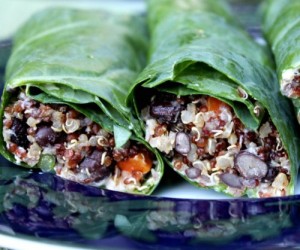 FRIDAY: Friday Food Pics + My Cooking Demonstration Tomorrow and A Vegan MoFo Theme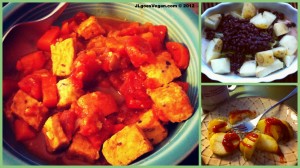 Stop Chasing Skinny
SUNDAY: Eating for Health, Not Weight (I would love to hear your thoughts on this!)
Have you stopped chasing skinny? Submit your story today!
Tomorrow's the big day - Vegan MoFo kicks off! During the month of October I'll be offering kitchen tips and tricks to help you on your vegan journey.
What do YOU want to know to make things easier in the kitchen? Ask here – I'll post a response this month!