Crock Pot Bolognese Sauce with Ground Sirloin
One of the many ways I express my love for my family is through my cooking, but more importantly, cooking delicious food that is healthy as well, such as my Crock Pot Bolognese Sauce with Ground Sirloin. Raised by a health conscious Italian mother, just like my beautiful mother, I want my family to enjoy long healthy lives. By eating healthy, I mean eating well without sacrificing flavor. I believe eating healthy does not mean giving up great tasting and delicious meals. In fact, quite the opposite is true. My belief has always been that I can cook delicious meals for my family that are both healthy and satisfying, leaving us to savor the rich flavors while sharing good times. Crock Pot Bolognese Sauce with Ground Sirloin is both delicious and healthy.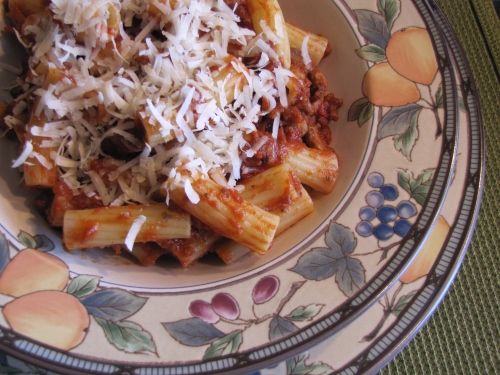 Image: Courtesy of Jodee Weiland
For that reason, I began making my Bolognese sauce with lean ground sirloin years ago.
Read more at Learn from yesterday, live for today...
Trending Now
More Like This
Recent Posts
by Jodee Weiland
Sparkling ICE is a bold flavored sparkling water that truly delivers on taste and contains just the right amount of fizz. Read our bloggers' posts and get more details on how you can enter the Flavor Face Off plus find out more about the delicious flavors that Sparkling ICE has to offer.
Read more
Louisiana Seafood Reviews & Giveaway
With a little help from Louisiana Seafood, bloggers share their favorite Louisiana Seafood recipes. Read their posts and enter for a chance to win $100!