Deep Empathy for Non-Profits and Development Directors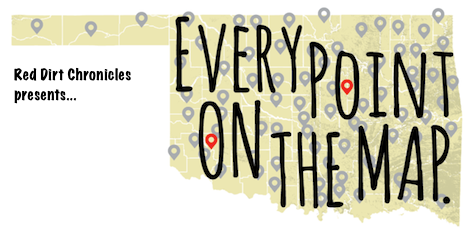 I've e-mailed all my friends.
I've Tweeted all I know to Tweet.
I've posted on my Facebook feed ad nauseum.
I have $655 to raise and 3.5 days to do it.
I finally, probably, very-close-to-almost understand what raising money feels like. And, I'll be so glad to feel something different…SOON.
You see, last fall I decided that traveling to every single town or city in Oklahoma over the next ten years would be a great idea. I thought that having a meaningful conversation with one person in each of those towns would be a very special thing. My daughter, a graduate of art school, asked to join me to do the visual documentation.
And, I've raised 78% of the $3100 I need to fund our first year journeys.
And, golly-gee whillikers it's been hard!
To all the non-profits I've supported over the years: I salute you. To all the development directors who raise millions of dollars for universities and good causes everywhere, you have my respect.
I have $655 to raise, 3.5 days to get there, and I could use YOUR help too. See what I'm doing? I've e-mailed my friends, I've chatted with colleagues, and now...I'm posting on BlogHer because it's a cool community. And, it might just be worth the one or two backers I get! Take care...and check out our project HERE.
Find me at the Red Dirt Chronicles...
Best, Red Dirt Kelly
Recent Posts
by Red Dirt Kelly
We asked our bloggers to craft some recipes from the different Success® Rice flavors and tell us about it. Check out their ideas and you could win a $100 Visa gift card!
Read more
Lean Pockets have no artificial flavors, a good source of protein & have 100% real cheese. Read our bloggers posts where they will tell you their guilt free experiences with Lean Pockets. Plus get a chance to win $100!
Read more