Delicious Cinnamon Cream Cheese Brownies
Delicious Cinnamon Cream Cheese Brownies are moist brownies with just a touch of cinnamon to make them even more flavorful! When my children were young, they loved brownies like most children. Bake the brownies, dust them with powdered sugar, and they were ready to eat.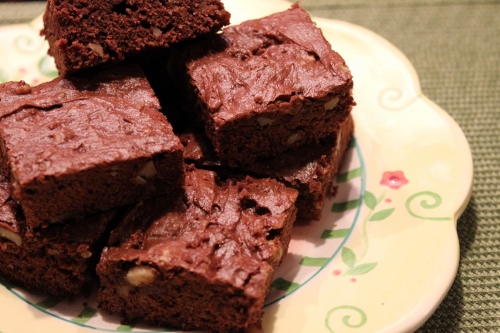 Image: Courtesy of Jodee Weiland
When I decided it was time to make them again, I decided to add two ingredients that I think make a difference when baking brownies. One of those ingredients was a whipped cream cheese in place of a vegetable oil. Years ago, cream cheese never came in packages labeled whipped cream cheese. I love whipped cream cheese, and I love to use it in place of vegetable oils wherever I can. It's soft and creamy and lower in calories than regular cream cheese. Another ingredient I added was cinnamon. I love chocolate, and I love cinnamon, so why not? These two flavors blend well in recipes, so why not in brownies?
Read more at Learn from yesterday, live for today...
Related Posts
More Like This
Recent Posts
by Jodee Weiland
There's no better vehicle to bring the family together than the Chevy Traverse. It's the ultimate family vehicle, and the inspiration behind the tales that these bloggers are sharing about those special moments spent with their families. Check out the posts to see just how different, and, in many ways, the same, family time is nowadays as compared to when the bloggers were younger.
Read more
Tyson Fresh Chicken Reviews
With a little help from Tyson Fresh Chicken, bloggers share their favorite chicken recipes for mealtime with the family. Read their posts and enter for a chance to win a kitchen goods gift basket!