Delicious Homemade Crusty Bread
When making a meal like pasta, stew, or soup, it's always great to have a crusty bread to serve with it. So many dishes are enhanced by adding crusty bread to your meal, but especially if your crusty bread is homemade. My Delicious Homemade Crusty Bread is not only delicious to eat with a great meal, but if done right, it's great by itself straight from the oven.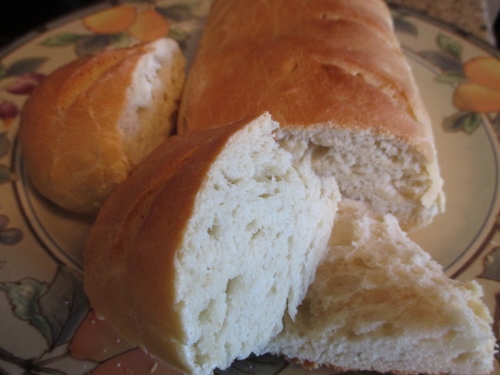 Image: Courtesy of Jodee Weiland
My father used to love to break off a crusty piece of bread from the loaf and have it with a little cheese and a glass of red wine.
Read more at Learn from yesterday, live for today...
Enjoy,
Jodee Weiland
Comments
More Like This
Recent Posts
by Jodee Weiland
Help protect your family from the transmission of harmful bacteria and viruses! Use Lysol's Full Bathroom Range to remove soap scum, lime scale, and everyday dirt and grime to leave your bathroom smelling clean and fresh.
Read more
Recent Comments
on Baking