Design Quick Tip :: 5 Ways for a Custom Drapery Look
Are you wishing you could get a custom drapery panel "look" with a more ready-made price? You can and here are 5 tips to help you do just that. Ready-made drapery panels are ones that you can purchase at West Elm, Pottery Barn even Bed Bath Beyond and more. Unfortunately, there is a big difference in style when having draperies custom made. You can pick your fabric, embellishments, fullness and so on. There are a few deign tricks to get a custom look and here's 5 of my favorites.
Xo, Annie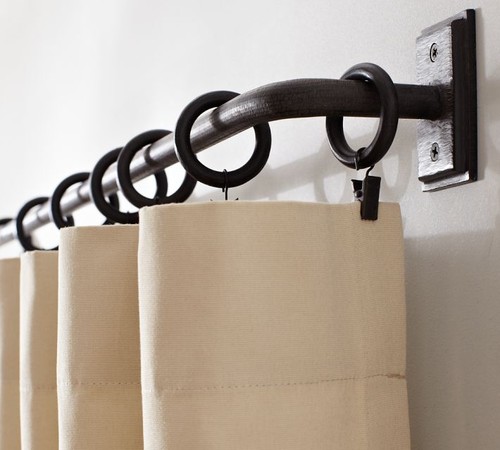 Tip #1 Hang on rings and never use a rod pocket. A rod pocket is a pocket at the top of your drapery panel where you can slide the rod through for haning. It's a ready made giveaway. Simply purchase rings and hang the rod from rings to get a pretty pleat or fold.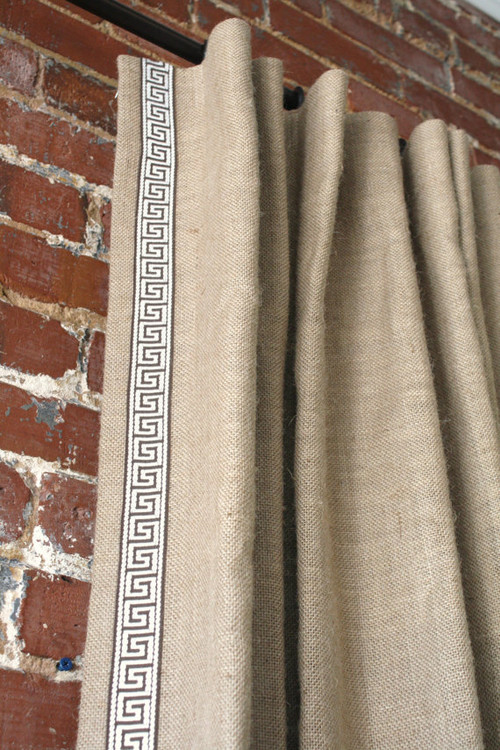 Tip #2 Add embellishment to the leading edge of the panels. A decorative ribbon or contrast fabric band is a perfect way to add a little designer style.
Tip #3 Hang the panels so the bottom just dusts the floor ever so slightly or has about a 1″ break. If they are too high or too long they won't look right.
Tip #4 have a drapery workroom add box pleat to the top of the panle. They can also sew on hooks to complete the "custom look".
Tip #5 Finish off the look by hanging your panels on pretty rod.
ADD A COMMENT
Most Popular
We asked our bloggers to craft some recipes from the different Success® Rice flavors and tell us about it. Check out their ideas and you could win a $100 Visa gift card!
Read more
Lean Pockets have no artificial flavors, a good source of protein & have 100% real cheese. Read our bloggers posts where they will tell you their guilt free experiences with Lean Pockets. Plus get a chance to win $100!
Read more