One week ago today we arrived in Colorado. Yesterday the movers arrived and we have been joyfully reunited with out belongings!
First, things first, we put the bedroom together so that our cats – CK and Ernie – could claim their rightful place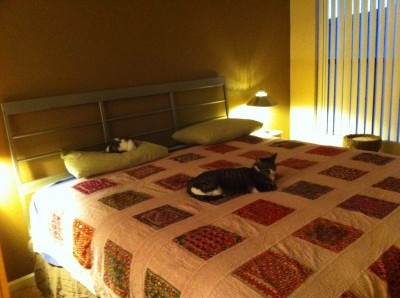 on the bed.
Today I can't wait to dive into the moving boxes so that I can reclaim my rightful place in the kitchen (I can't even believe I said that – my the times have changed!). I'm very excited to find my blender, juicer and other fun toys to bring a little diversity to my food prep. While I was pretty good about cooking at home this week – making all kinds of fun meals in one pot - we did take advantage of the situation and dined out frequently.
Over the summer and fall I posted about vegan dining in Colorado Springs
and I am happy to say that the vegan dining options continue to please me!
Carry-out dinner Thursday from Trinity Brewing Company.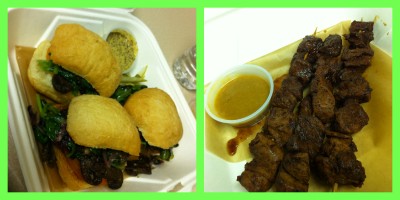 Mushroom sliders and seitan wings
Lunch Friday at Rasta Pasta.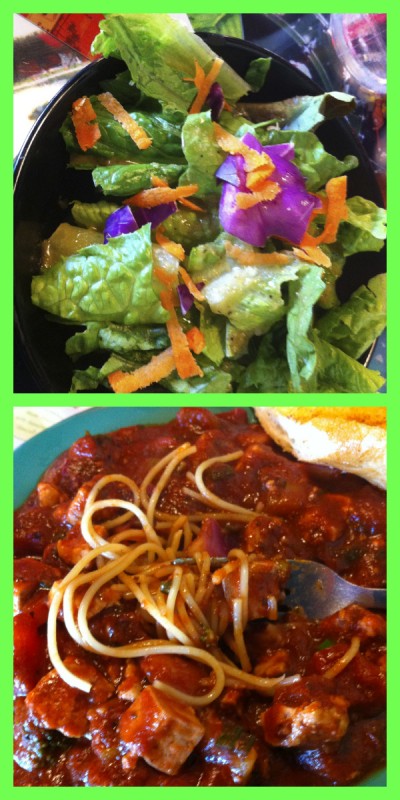 Salad with green pepper balsamic dressing and spaghetti with tofu and veggies
Saturday date night at Adam's Mountain Cafe.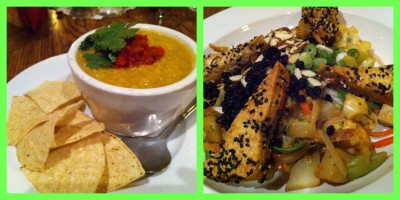 Red lentil dal and Senegalese vegetables with sesame tofu
Sunday breakfast at Raven's Nest Coffee. [click to continue…]