DIY Map Magnets
I picked up this puzzle at a yard sale a few weeks ago. I intended to frame it in my sons room, but unfortunately I realized one piece was missing.
Bummer!
I still love the look of the pieces, so I decided to turn the individual states into magnets.
I used sticky magnet strips on the back of each piece.
The magnets weren't sticking well, so I ended up using hot glue to stick them on.
I attached a locker door front on this little empty wall space in Matthew's room.
It's the perfect magnet board for a narrow space.
When my kids saw it they thought it was really cool, but my little two year old nephew seemed to enjoy playing with it the most!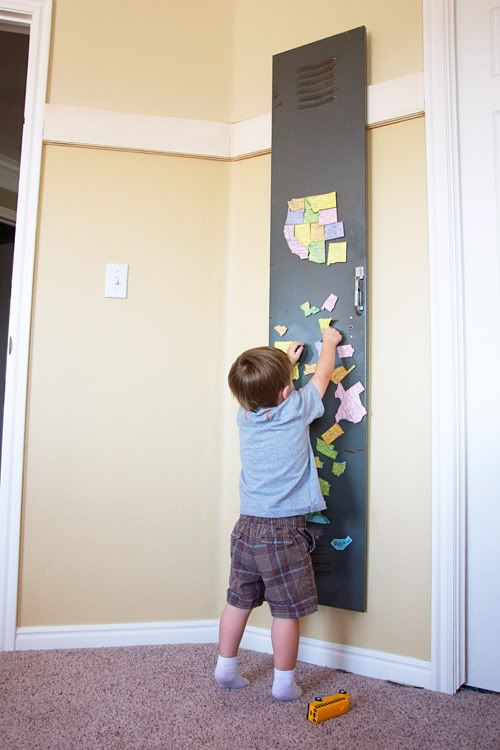 This ended up being a really fun and easy project.
(If you are wondering about the magnet board, it's just an old locker door front I found at a yard sale.)
You can check out more of my DIY projects at natalme.com!
Most Popular
We asked our bloggers to craft some recipes from the different Success® Rice flavors and tell us about it. Check out their ideas and you could win a $100 Visa gift card!
Read more
Lean Pockets have no artificial flavors, a good source of protein & have 100% real cheese. Read our bloggers posts where they will tell you their guilt free experiences with Lean Pockets. Plus get a chance to win $100!
Read more