Dr Oz's Fat Flush Water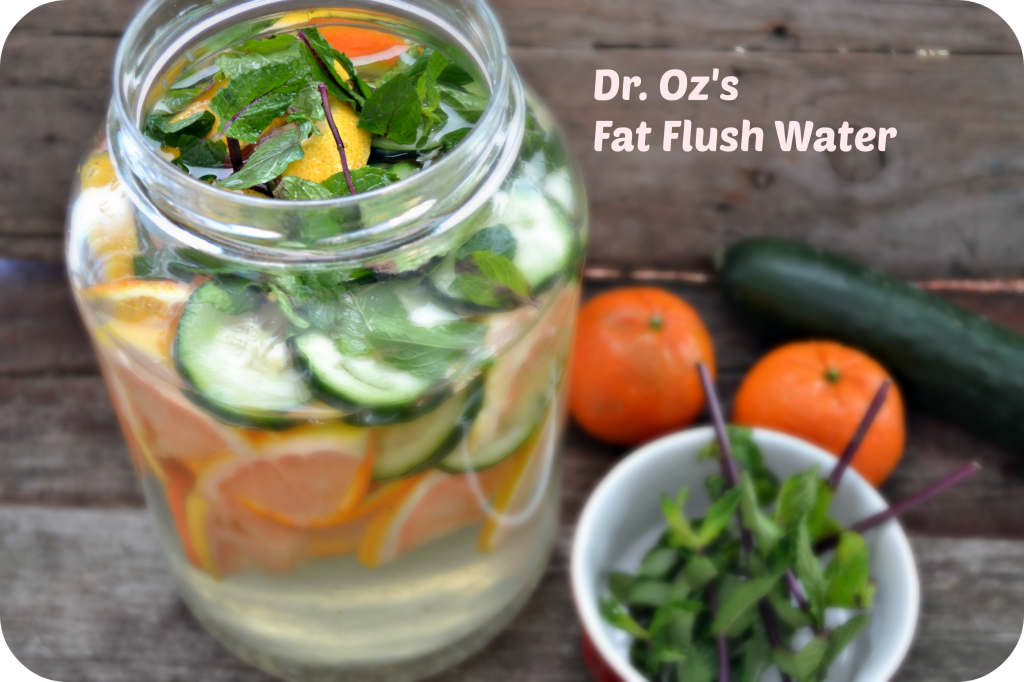 Dr. Oz's Fat Flush Water as Seen on The Biggest Loser
Need to lose weight, try Dr. Oz's Fat Flush Water. I first saw this Fat Flush Water introduced on the Biggest Loser with Kim Lyons. If you are not familiar she was a trainer for a year on the Biggest loser. You can certainly add additional ingredients! What does the ingredients in Dr. Oz's Fat Flush Water really do?
Grapefruit The large amount of Vitamin C actually turns fat into fuel. Grapefruit has been labeled lately as the perfect fruit. Why?

Grapefruit packs a punch!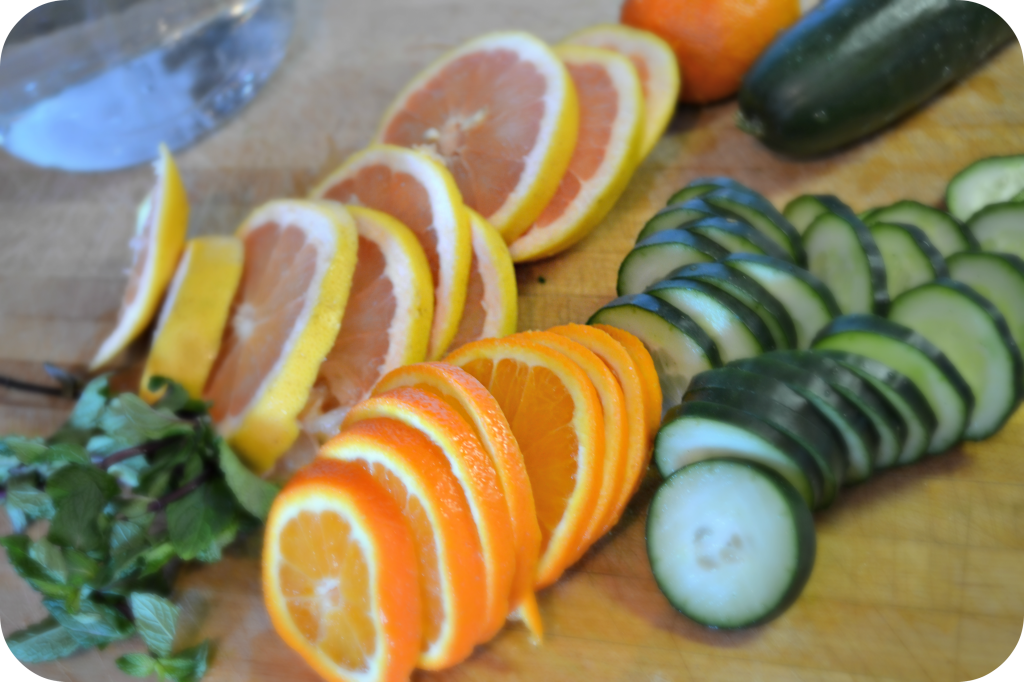 Fat Flush Ingredients
Cucumber is another fabulous ingredient in theFat Flush Water. Cucumber actually helps make you feel full and is mostly water which makes it a natural diuretic. This means less bloating and holding onto to water.
Tangerines are one of my favorite fruits too. I make the Fat Flush Water at least twice a month. All of the fruits here are organic. That is really important since I am leaving the skins on. The tangerine will increase your sensitivity to insulin. Stabilizes blood sugar and stimulates genes to help you burn fat.
Peppermint helps and contributes to a calming in your stomach and better digestion.
Ingredients
58 Ounces of Filtered Water
One Grapefruit
One Tangerine
One Cucumber
20 Peppermint Leaves
Instructions
Wash all your organic fruits.
Cut into pieces.
Pull Peppermint leaves off of the branch,
Place all pieces in a large glass pitcher or jar.
Steep overnight.
Drink at least one glass before every meal.
Notes
Keep adding water to this as you drink it. I keep it for a week then start over.
By Skinny Over 40
Recent Posts
by SkinnyOver40
We asked our bloggers to craft some recipes from the different Success® Rice flavors and tell us about it. Check out their ideas and you could win a $100 Visa gift card!
Read more
Lean Pockets have no artificial flavors, a good source of protein & have 100% real cheese. Read our bloggers posts where they will tell you their guilt free experiences with Lean Pockets. Plus get a chance to win $100!
Read more