Dreaming of a White Christmas
I LOVE CHRISTMAS!
I do. Although no one even in my direct family really knows how much because ever year December rolls around I seem to be flat broke. This Christmas is a month away and I'm still not fully recovered from last year, last year being the first Christmas with a new boyfriend and his VAST extended family. (They are from NJ, they are ALL very close).
So this year I'm in love with Origami and I want to do a Japanese Christmas Tree. Mainly because its my 1st Christmas in my own apartment (with the boyfriend who insists on having an ugly red star at the top of the tree but otherwise likes the idea) I want my own Japanese tree.
I found this one on google.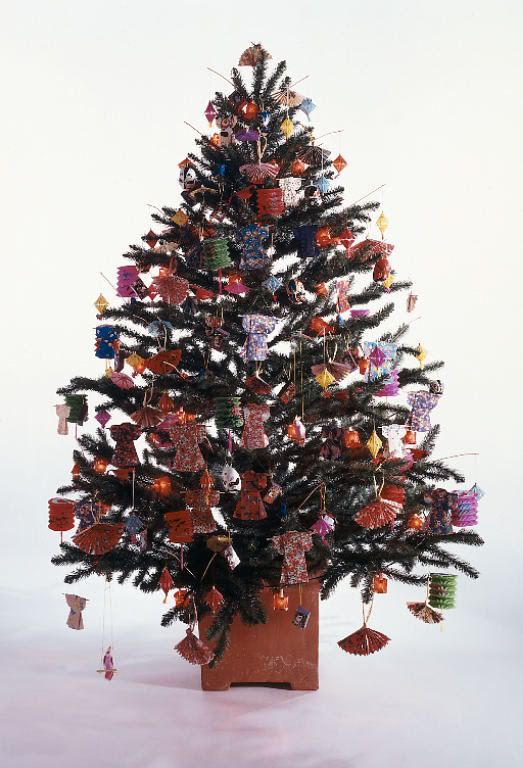 So my plan is to make tons of origami cranes, balloons, stars, flowers, balls and whatever else I can find and embellish them with beads and glitter, string them up around the tree with some red Japanese lanterns. For gifts I plan to make ornaments to give to family and maybe even jewelry.
Found on Esty.com.
The problem is I'm still broke and my supply closet is empty from doing friends weddings and baby showers and my own birthday. Still... I think I'll give it a try.
(I'd also like to use these awesome fiber optic snow puffs.)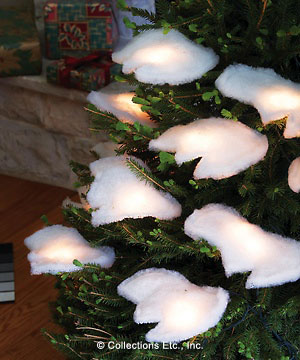 I stopped at the Oriental Food Market today to see if they had Lucky Star paper. They didnt, but they DID have yummy yummy panda candy. I think I'll go back again tomorrow...
Related Posts
Recent Posts
by CarlaQueen
Johnsonville Sausages have no fillers for a juicy and firm texture. Our bloggers came up with delicious Fall Comfort Classic recipes your family will love. Re-create them at home.
Read more
Most Popular
on Work/Life
Recent Comments
on Work/Life