Education or Experience: Which One Will Get You in the Door?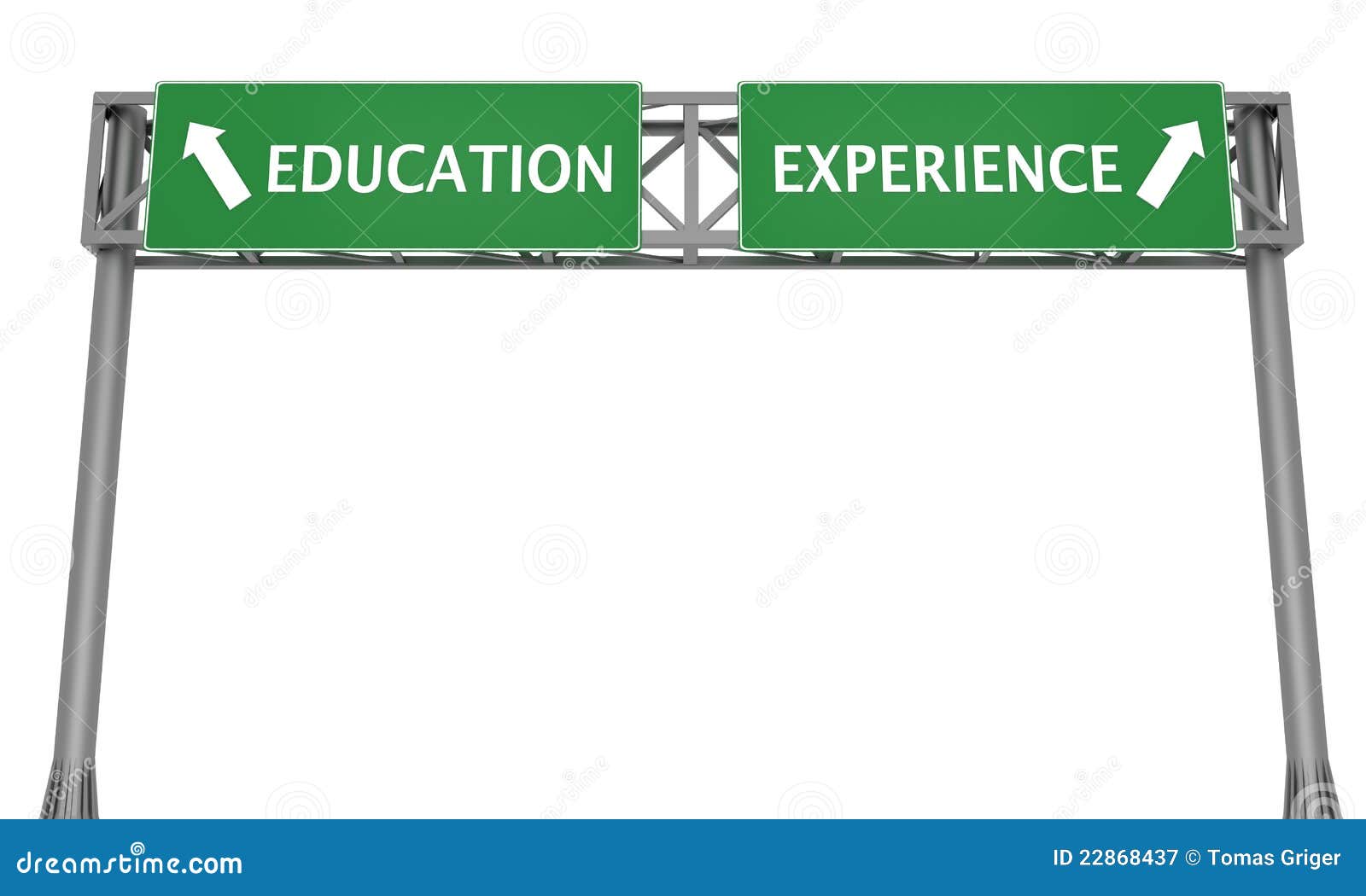 I was beyond excited when I finally received my Bachelors and Masters degrees in Criminal Justice. I knew that with these academic achievements, the world was at my fingertips and I could do anything I wanted because my education would give me that opportunity. Every college student has felt this way at one point or another. The sad reality is, as society, the economy and job markets progress, the value of your very expensive documents, proving your academic achievement, begins to mean less and less to some corporations.
There was once a time when people would constantly tell children to "go to school, get a degree so that you can get a good job." We constantly tell the youth that education is key to a future in this world; however, it is becoming more and more apparent that it's not about what kind of education you have, but what type of experience you have in a specific field.
So, what advice do you give a young college student, who wants to get into a prestigious field when they graduate? First, I would suggest that they get some type of part-time job. Having a part-time job (or even a full-time job if your school schedule permits) will help you develop the core working skills that are needed in a professional field. Even a job such as working at McDonalds will give you some skills that will help you either get another job, or obtain the professional skills that people use in their jobs on state or even federal levels. Most universities offer on campus jobs also, so that you can get some experience in your field, or even job experience in general. You never know where a campus job can take you.
Also, possibly doing volunteer work either on or off campus, somewhere related to your career field will help tremendously. Most times on resumes, employers look for volunteer work and any work with organizations that show you are a community-oriented person, and you care about giving back. Getting involved in related organizations also helps boosts your likability and helps a resume look good when you are looking for your dream career.
Third, once you are eligible, getting an internship, will probably be the best avenue that I would even personally suggest to anyone. I use myself as an example, because due to me finishing school so early, I failed to think of the advantages that an internship would have for my career path. Because of that, I had to start from scratch, looking for any job that would allow me to gain some form of experience and gain some exposure to my field. If I could do it all over again, I would have stayed in school another semester, just to do an internship; I feel it would have benefitted me in the future (present-day).
Most people I know that are going to school now, I strongly urge them to partake in an internship. Get the experience, whether paid or unpaid; most times, the employer you intern with, will give you first option on a position at their company. Getting as much experience in a desired field is the best pair to go with your degree. The days are gone that a degree will take you all the way. That will only take you halfway, job experience and internships will continue to push you to that goal of a job out of college. Be mindful to set yourself up for the best possible scenario, so that way when it is time for graduation, you are all set!
Follow BlogHer on LinkedIn: http://www.linkedin.com/groups/BlogHer-28615